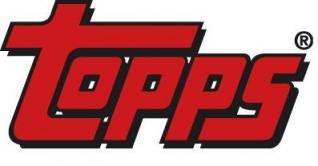 By Susan Lulgjuraj | Beckett Sports Card Monthly Editor
Topps' President & CEO Ryan O'Hara is stepping down from his current position next month, according to reports.
O'Hara will join the company's Board of Directors and serve as a strategic advisor, according to Sports Business Daily.
O'Hara was hired three years ago after spending time at TV Guide.
According to Variety, Topps COO Mike Brandstaedter will serve as liaison between the company and its owners. There's no word yet on how Topps will fill the CEO post.
"I am proud to have led this wonderful company over the past three years," O'Hara told Variety. "We have grown market share across our businesses, secured key partnerships and opened up new markets in three different continents. Our brands are as vibrant as ever, and our management team is strong."
O'Hara had a focus on digital growth during his time at Topps.
"Ryan is an outstanding leader with a strong track record in media, sports, entertainment and confections," said Michael D. Eisner at the time of hire, who is the Chairman of Topps, who purchased the company with Madison Dearborn Partners in 2007. "That unique combination will help him drive growth in media and with interactive initiatives as well as continue to strengthen Topps' core businesses. Ryan's appointment will help Topps capture a greater share of consumers' leisure time."
Susan Lulgjuraj is an editor of Beckett Sports Card Monthly. You can email her here with questions, comments or ideas. Follow her on Twitter here. Follow Beckett Media on Facebook.