Press Pass VP confirms company is finished (updated)

By Chris Olds | Beckett Sports Card Monthly Editor
NASCAR's lone trading card manufacturer, Press Pass, is done.
Nick Matijevich, who had worked as the VP of Operations since February 2013 after a previous four-plus-year stint with the company, confirmed to Beckett Media on Monday that the company is closing.
"We're disappointed to announce that the ownership group is closing the day-to-day operations of Press Pass, effective immediately," Matijevich said. "Accounting and legal resources are in place and will continue to operate normally to conduct a reasonable closure of the business. I will be assisting on a limited basis over the next few weeks."
"We are very thankful for the years of support from all of our customers and consumers," Matijevich said. "Over the past 22 years we've strived to produce compelling products that serve the interests of our end consumers. While it has not always been perfect, we have truly enjoyed our successes, and the relationships that we've built with so many who share our passion for trading cards."
Founded in 1992, Press Pass released more then 300 products for auto racing, football, basketball, baseball, rodeo, non-sports and multi-sports programs during that run. Its primary focus for years had been NASCAR, particularly since the company lost college logos for its popular basketball and football draft picks sets when the Collegiate Licensing Company license went to Upper Deck on an exclusive basis in 2010.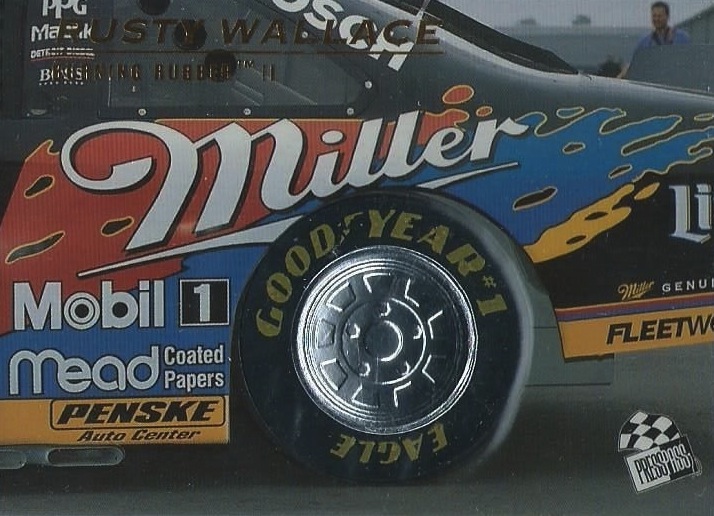 Press Pass was the first company in the industry to incorporate game-used material into cards with its Burning Rubber set that arrived in early 1996 with race-used tire material used within the cards. Later that year, it created the first cards using pieces of racer firesuits and sheet metal from NASCAR stock cars.
>> RELATED | FAB FIVE: Interesting Press Pass card sets
In recent years, the Huntersville, N.C.-based company had held licenses to produce cards of Elvis Presley, KISS, Professional Bull Riders, Parks and Recreation and Yo Gabba Gabba, while also continuing to produce college-football focused draft picks sets without school logos. The company also explored cut autograph products during that time.
Its most-recent release was for NASCAR, with the 2015 Press Pass Cup Chase product that arrived late last year and is presently available as 2015 Press Pass at retail.
In a second statement released by the company on Monday, the company said it will not be able to fulfill redemptions or replace damaged cards in its remaining time to close its books.
"We apologize but no redemptions, damages [replacements], etc. will be honored," read the statement. 
For all 2014 products, Press Pass had a total of 61 cards issued as a redemption, or tagged EXCH, in the Beckett.com database and some of those are likely live at this point. That's out of more than 1,400 different cards issued as EXCH for all companies in the system for that year.
Blake Davidson, NASCAR's Vice President of Licensing and Consumer Products, told Beckett Media on Monday said the organization is presently considering its options for a future trading card licensee.
"We are actually in the process of researching alternatives now," Davidson said.
Of current card-makers, only two have previously issued NASCAR cards. Upper Deck created sets from 1995 to 2000, while Topps tried with eTopps in 2003. Rittenhouse produced a card set for the Indy Racing League in 2007. Panini America has not produced NASCAR cards, but the Action Packed and Pinnacle/Score brands that were produced throughout the 1990s are part of its portfolio.
We'll have more updates here as information is available.
Chris Olds is the editor of Beckett Baseball and Beckett Sports Card Monthly magazines. Have a comment, question or idea? Send an email to him at colds@beckett.com. Follow him on Twitter by clicking here.