Report: NCAA investigating Johnny Manziel for accepting money for autographs
The NCAA is investigating Heisman Trophy winner Johnny Manziel to see if he received money for signing autographs, according to a report on ESPN's Outside the Lines.
Two sources tell "Outside the Lines" that the Texas A&M quarterback agreed to sign memorabilia in exchange for a five-figure flat fee during his trip to Miami for the Discover BCS National Championship. Both sources said they witnessed the signing, though neither saw the actual exchange of money.
Under NCAA bylaws, Manziel is not allowed to accept money for products or services, including a signing session. If it is found that he did receive money, Manziel could be ruled ineligible.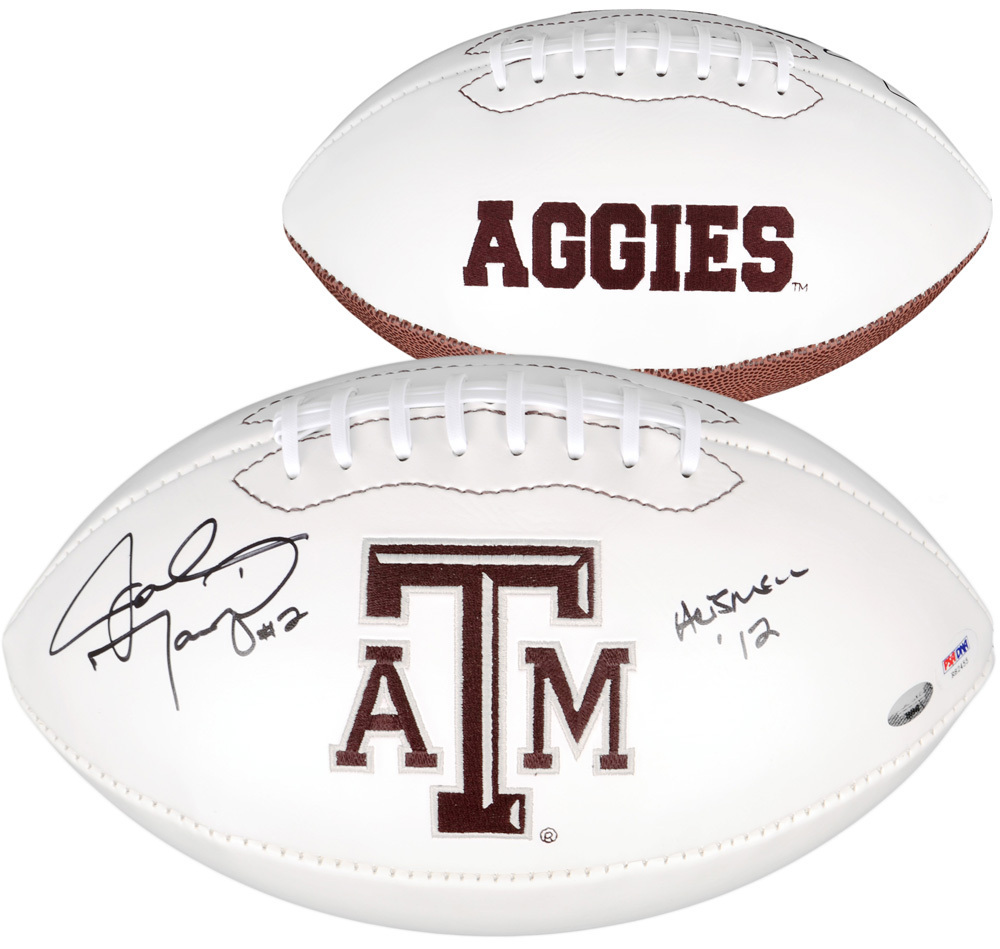 Related: Leaf announces Johnny Manziel as mystery redemption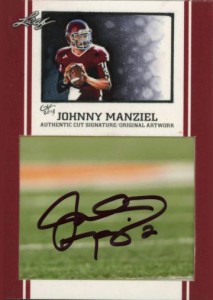 In March, Leaf Trading Cards announced it would include autograph cards of Manziel in its Leaf Metal Draft and Leaf Valiant product. Collectors could get them by pulling a mystery redemption card. The cards were not signed by Manziel. Instead, Leaf Trading Card President Brian Gray says he bought autographed photos on the secondary market to include cut signatures in these cards.
At the time of the news, Texas A&M director of compliance David Batson told ESPN: "He has not knowingly provided his autograph for use in these cards; and he will not receive any compensation from the sale of these cards As for whether Texas A&M or Johnny Manziel must request that Leaf not sell these Mystery Redemption Cards, the answer is no because such a step is not necessary when a photo or painting is sold for private use."
Leaf also included cut signatures of Manziel in its Legends of the Gridiron product.
Manziel autographs command good money on the secondary market. Completed listings on eBay show autographed items selling for more than $100 and often around $200.
Susan Lulgjuraj is an editor of Beckett Football. You can email her here with questions, comments or ideas. Follow her on Twitter here. Follow Beckett Media on Facebook and Twitter.