Remembering the Miracle on Ice through cards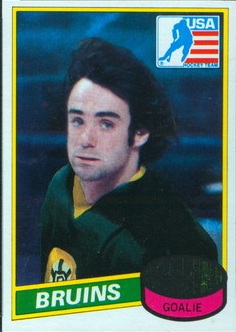 By Susan Lulgjuraj | Beckett Hockey Editor
The Miracle on Ice will go down as one of the greatest sporting events in U.S. history. Today marks the anniversary of the game where Team USA beat the USSR in the medal rounds of the 1980 Olympics.
Plenty of attention has been bestowed on the event recently with two high profile auctions for items from the 1980 Winter Olympics. Mike Eruzione's collection is up or bid with Heritage Auctions and Mark Pavelich's jersey up with Classic Auctions.
The history of this event has lived on in cards showing moments of celebration or reliving one man's role in the game. Most recently, Leaf included a multi-autograph card (as a redemption in packs) of 2012 Legends of Sports, featuring many members from the men's ice hockey team.
Here are some more cards touting the Miracle on Ice (after the jump):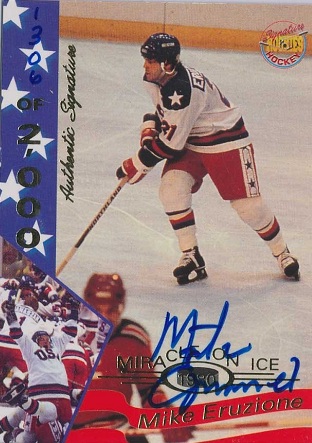 1995 Signature Rookies Miracle on Ice

Fifty cards were made this set featuring 20 players, two coaches and bunch of action photos. Each six-card pack had an autograph. The autographs were numbered to 2,000 copies each. The most popular autos out of this set were of Herb Brooks and Eruzione.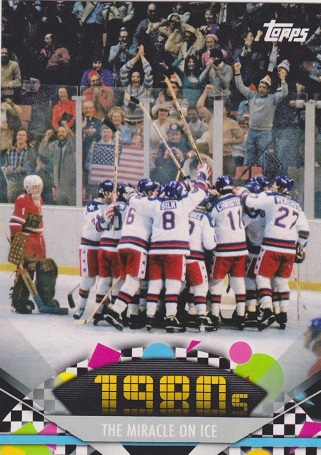 2011 American Pie #137 Miracle on Ice

American Pie was a celebration of American history through the decades. And when Topps got to the 1980s, there was no way this game would be left off the checklist.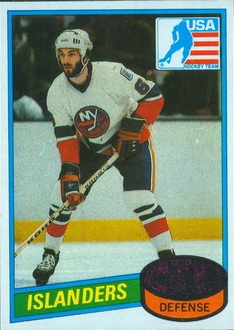 1980-81 Topps

This was a standard issue set from Topps with 264 cards. But Team USA members had a special designation on their cards with a logo. All these cards were also Rookie Cards for Ken Morrow, Jim Craig, Mark Johnson, Steve Christoff, Mike Ramsey, Dave Christian and Rob McClanahan.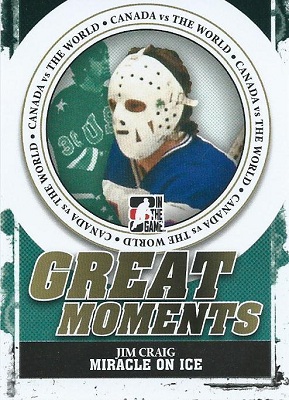 2011-12 In The Game's Canada vs. The World #GM04

Jim Craig was featured on this insert for one of his great moment. Craig was the goalie for the Miracle on Ice game.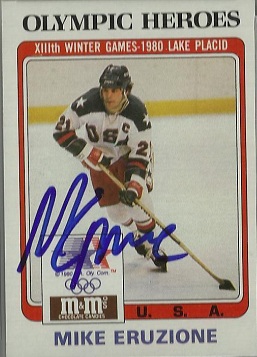 1983-84 Topps M&M Olympic Heroes #13

Mike Eruzione appeared in this 44-card set along with other well-known athletes such as Cassius Clay, George Foreman, Jerry West, Joe Frazier, Bill Bradley, Jim Thorpe and Jesse Owens.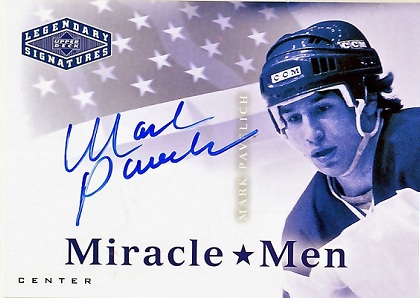 2004-05 UD Legendary Signatures Miracle Men

This 18-card set highlighted the 1980 U.S. men's hockey team. The autographs were inserted at a rate of one in five packs.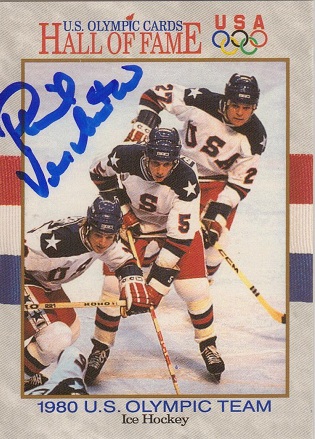 1991 Impel U.S. Olympic Hall of Fame

This 90-card set honored members of the U.S. Olympic Hall of Fame, but many cards showcased those on the 1980 men's hockey team such as Herb Brooks as coach and Ken Morrow, and cards dedicated the Miracle on Ice game.
Susan Lulgjuraj is an editor of Beckett Hockey. You can email her here with questions, comments or ideas. Follow her on Twitter here. Follow Beckett Media on Facebook.