Remembering Charlie Novinskie
When you click on links to various merchants on this site, like eBay, and make a purchase, this can result in this site earning a commission.
We were shocked to learn of the passing of Charlie Novinskie, 64, this week. Non-Sport Update readers will know Charlie's name from his regular contributions to the magazine. Charlie came on board in 1999 and often wrote about comics, Star Wars, and even a six-part story on the "Birth of the Trading Card" that covered how trading cards are made from licensing and pre-production to distribution and beyond. This was the most in-depth story NSU has ever published.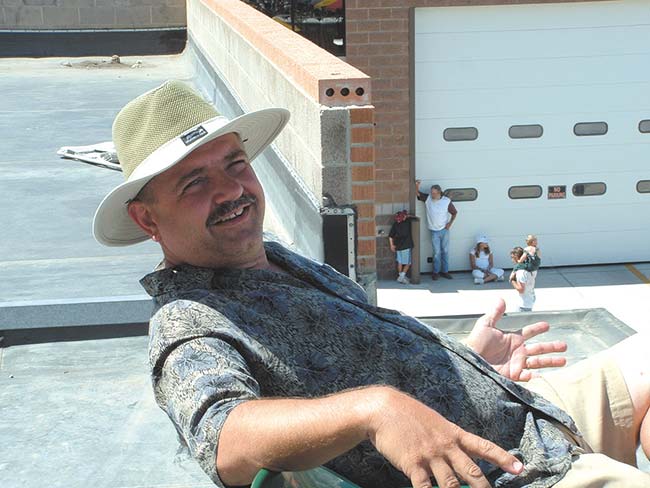 Charlie's first paid gig in the hobby may have been with Topps Comics but Charlie's history in comics started as a child, growing up in Shamokin, PA. This was not too far from The Toser's, original NSU publisher and founder's Harrisburg, PA headquarters, though we never knew Charlie when he lived in Pennsylvania. Charlie had a lifelong love of comics and often wrote to publishers and had his letters published in the funny pages (on an old NSU website page, Charlie's bio noted that over 300 of his letters were published in Marvel comics!). A Shamokin-based newspaper interviewed Charlie about the passing of Stan Lee in 2018 and noted that Charlie had 20,000 comics in his Arizona home, where he lived at the time of his passing.
We met Charlie when he became involved with Topps Comics. While Topps' comic division had a relatively short run, Charlie was there from start to finish in his role as sales and promotion manager and worked on titles such as Bram Stoker's Dracula, Duckman, several Jurassic Park titles, Ray Bradbury Comics, Zorro, and, of course, comics based on Mars Attacks, among others. One of their biggest hits were comics based on The X-Files. In fact, Charlie helped get an X-Files comic section into the pages of TV Guide.
After Topps Comics, Charlie had a number of communications and writing gigs. Talk to anyone who knew Charlie and they would talk about how many gigs Charlie juggled. One of those was NSU writer. Charlie wrote over 100 pieces for NSU through to the current issue. He was not only able to write about the comics and movies he loved but could also tackle nearly any assignment we threw at him.
In addition to Non-Sport Update, Charlie was the Public Information Officer at Walker Field Airport Authority in Grand Junction, CO where he lived for many years and later was the Managing/Creative Writer for Living Magazine in Lake Havasu, AZ. Other "side hustles" included writing trading card backs for a variety of card companies. He also volunteered as a board member for A Commitment To Our Roots (ACTOR), which later became The Hero Initiative, and was an advisor to the Overstreet Comic Book Price Guide.
Charlie was well loved within the industry. Jonathan Baylis, who worked at Topps Comics during the last two years of its run, remembered how tight knit the Topps Comic group was (consisting of Novinskie, Baylis, Mark Weintraub, Don Alan Zakrzewski and, sometimes, Jim Salicrup). The group ate lunch together nearly every day and traveled together to Grand Junction to see Charlie after the comics division was disbanded.
Jim Salicrup, who headed up Topps Comics, said "Charlie liked to say I 'dragged him into comics,' by hiring him first as an editor and then our Director of Sales at Topps Comics, where I was Editor-in-Chief and Associate Publisher. The truth is it didn't take too much dragging, Charlie loved comics and was thrilled to become a part of the professional comics world after being a longtime fan. And everyone at Topps loved Charlie—he worked hard, was good at what he did, and was always kind and respectful with everyone he interacted with. He was also a lot of fun and a friend. I'll miss him greatly."
Ira Friedman, former publisher of Topps Comics, had the following to say about Charlie's passing, "For those who knew him, his love and passion for the comics medium was deep and his knowledge was encyclopedic. Over the years and on many occasions, Charlie would tell me that his time at Topps was the most enjoyable experience of his working career. As Publisher of this enterprise, those sentiments made me feel good. Then again, Charlie had a knack for making those around him feel comfortable and appreciated. Needless to say, it comes as a devastating blow to learn of his unexpected passing."
While it's often said in these sorts of remembrances, it's true that everyone liked Charlie and he always had a smile on his face. He will be sorely missed.