Remaining T206 Ty Cobb Lucky 7 Find Cards Listed on eBay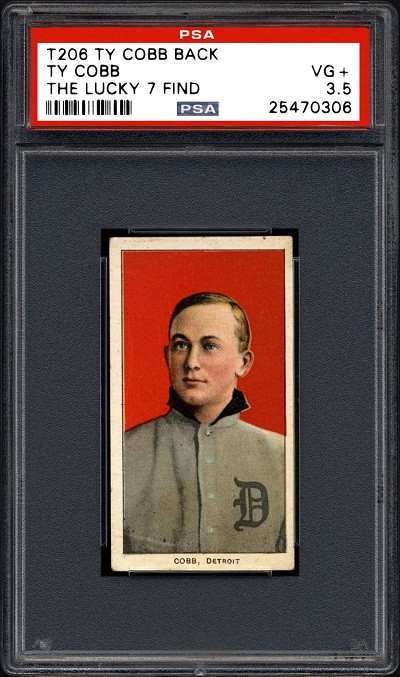 By Ryan Cracknell | Hobby Editor
Three of the remaining T206 Ty Cobb Lucky 7 Find cards have found their way on to eBay, marking the first time they have been made available to the general public.
Of the three, the best is graded 3.5 by PSA and comes with a price tag of $1 million. The other two have grades of 2.5 and an asking price of $500,000 each.
All three cards come with Best Offer options, so there is likely some wiggle room.
The Lucky 7 Find refers to the group of seven similar T206 Ty Cobb cards found in a paper bag by a family taking care of items left by their late grandfather. All seven cards have the exceptionally rare Ty Cobb ads on the back. How rare? Even after the find, it's believed that less than 30 copies of the card exist.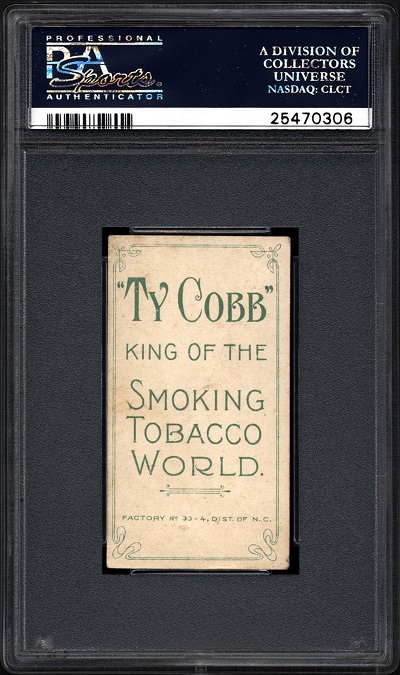 Four of the Lucky 7 Find cards have already been sold, including the PSA 4.5, the top-graded copy of the card. The other three cards sold were all graded PSA 1.5. All of these sales were closed privately and official selling prices have not been released.
Comments? Questions? Contact Ryan Cracknell on Twitter @tradercracks.