Reed Kasaoka Rejoins Dave & Adam's
Reed Kasaoka is returning to Dave & Adam's where he has been hired as the company's Director of Acquisitions.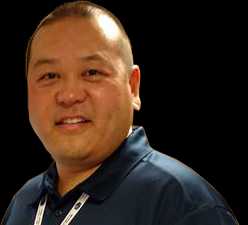 Kasaoka has filled many roles in the sports card industry over the past three decades, starting out by setting up at shows while he was still in school. A job at a card shop in college gave way to Kasaoka opening his own store in Hawaii.
From 2004 to 2010, he was the head buyer at Dave & Adam's before moving to the Baseball Card Exchange.
"I'm excited about this new challenge at this stage of my career, and look forward to expanding our reach across several different product lines," Kasaoka said. "Most importantly, my wife will be happy to have me home more often, now that the office is only a 15 minute drive away."
As part of his role at Dave & Adam's, Kasaoka will be on the road regularly, buying collections of unopened boxes, sets, singles and memorabilia.