Records Set at Goldin Auctions This Summer
Goldin Auction's 2019 Summer Premium and Catalog Auction turned a few heads.
The listing boasted several unique items, including some star rookie cards with high Beckett Grading Services grades.
Here are some items from the auction, some of which set records.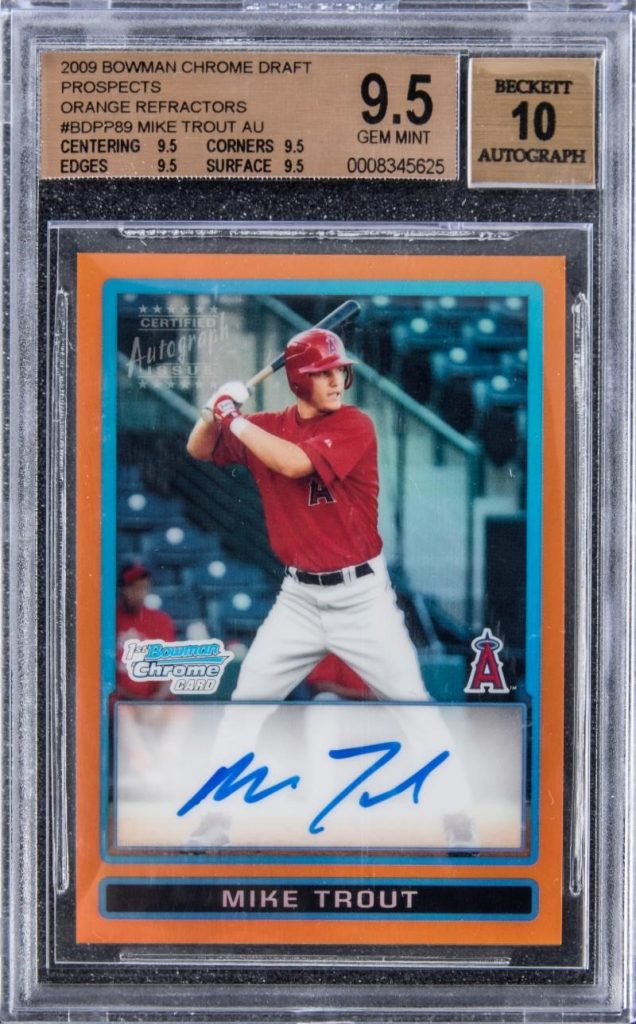 2009 Bowman Chrome Draft Prospects #BDPP89 Mike Trout (Orange Refractor) Signed Rookie Card (#18/25). Sold for $186,960, matching a record of a similar Trout card earlier in the year.
2013 Bowman Chrome Draft Picks #KB Kris Bryant Superfractors Signed Rookie Card (#1/1) BGS GEM MINT 9.5/BGS 10 – Sold for $111,930, which is a record.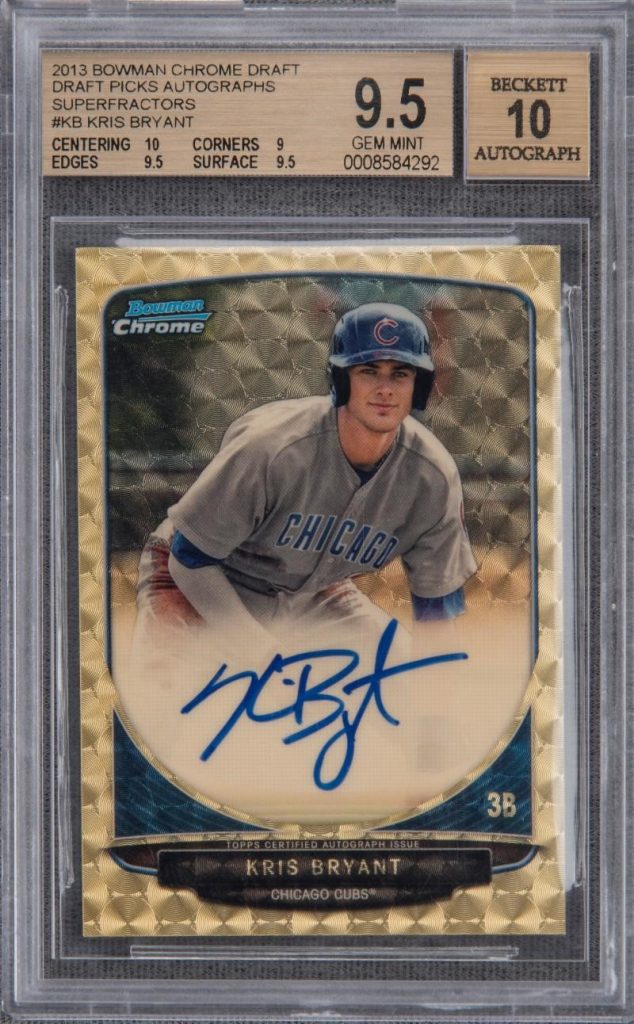 2003-04 "Ultimate Collection" #127 LeBron James Signed Rookie Card (#005/250) – BGS PRISTINE 10/BGS 10 – Sold for $76,260.
2018 Bowman Chrome Prospect Autographs #CPALR Luis Robert Superfractor Signed Rookie Card (#1/1) BGS GEM MINT 9.5/BGS10 – A record price for any card of this player sold for $51,660, a record.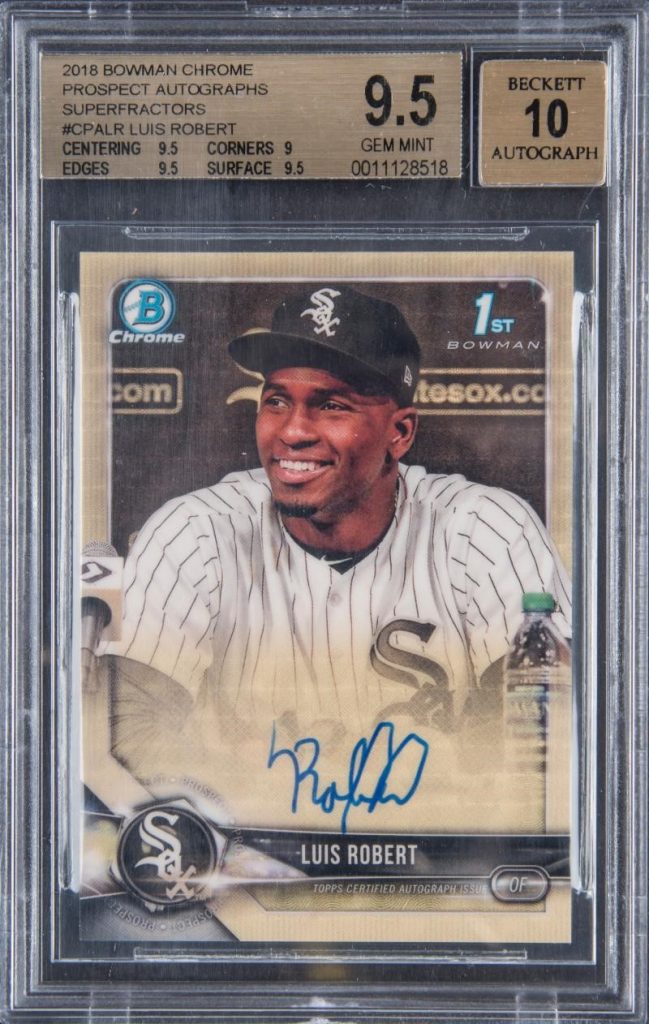 Rare items weren't the only thing setting records. Goldin Auctions boosted itself, too.
"This was truly a remarkable event and once again illustrates the health and vibrancy of the industry and the quality of the items we are offering," said Ken Goldin, Founder of Goldin Auctions in a press release. "In addition to these individual records, we established new standards for the most individual bidders and bids Goldin Auctions has ever had in an auction. In fact, with $6 million in sales it was our second-highest grossing auction – trailing only the inaugural Great American Trading Card Auction which featured the $3.2 million sale of the Jumbo Wagner."
Visit Goldin Auctions' website for more items and information. Also, visit Beckett Grading Services for all your grading needs.