Readers Write: Reaction to The Autograph Issue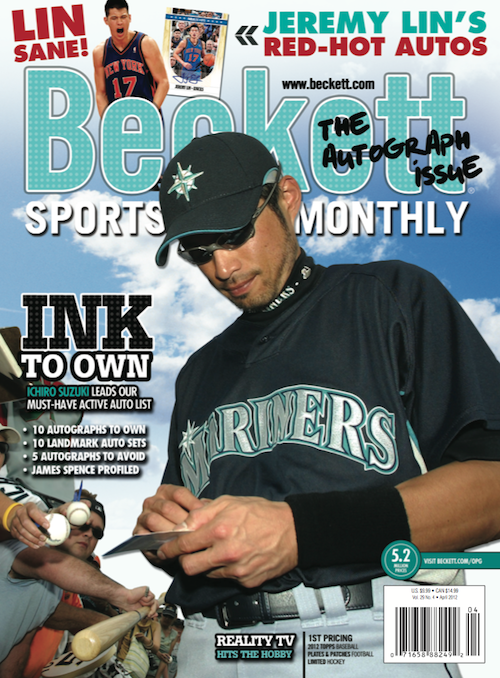 From time to time, we'll showcase a Readers Write letter here online before it appears in a magazine. Here's one that arrived on Tuesday …
Remembering My Ink
Read the Autograph Issue of Beckett Sports Monthly and enjoyed it! Reading the successes that other collectors had made me think of all the successes that I had in my 26 years of collecting. And the failures. And the one epic one in my case.
My father once bought for me a box of Classic 1991 Draft Picks. I was 16 at the time and done something to earn it (I forgot what). There was an autograph in each box, and in my own little way praying for a big hit even though I was ready if the hit I got was nothing special. Well, I just about passed out when the auto I got was Brien Taylor, the No. 1 draft pick of the New York Yankees. Jackpot! My plan was to take it, sit on it until he hit The Big Apple and sell, sell, sell! Needless to say, that day never came.
I still have it. No. 1,776 of 2,600. I just look at it now and think of what could have been.
— Austin Campbell, Fayetteville, N.C.
I think we all have those stories — anyone have another just like it? Or do you have a comment about The Autograph Issue?  Let us know in the comments below. — Chris Olds