RATED ROOKIES: Five NFL rooks needing auto help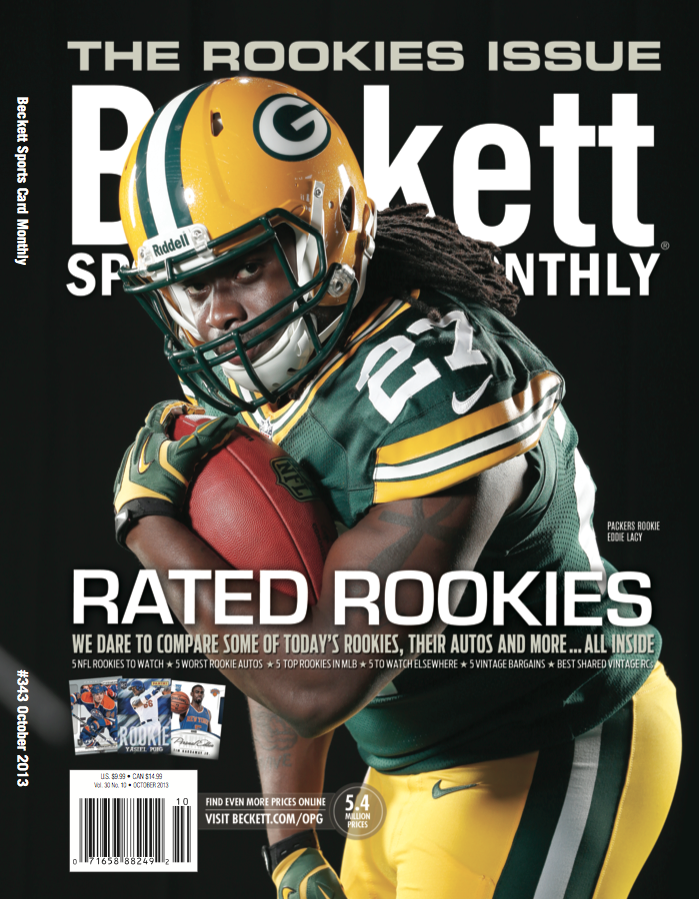 By Chris Olds | Beckett Sports Card Monthly Editor | Commentary
As part of the upcoming Rookies Issue of Beckett Sports Card Monthly,  we're taking a look at rookies a few different ways.
Some are serious, some are fun and some, well, they're just ones to marvel at.
One item inside that issue featuring Green Bay Packers rookie Eddie Lacy is after the jump … a hard-hitting (not really) assessment on five rookies' autographs. You can see the rest inside the issue when it arrives in hobby shops next month.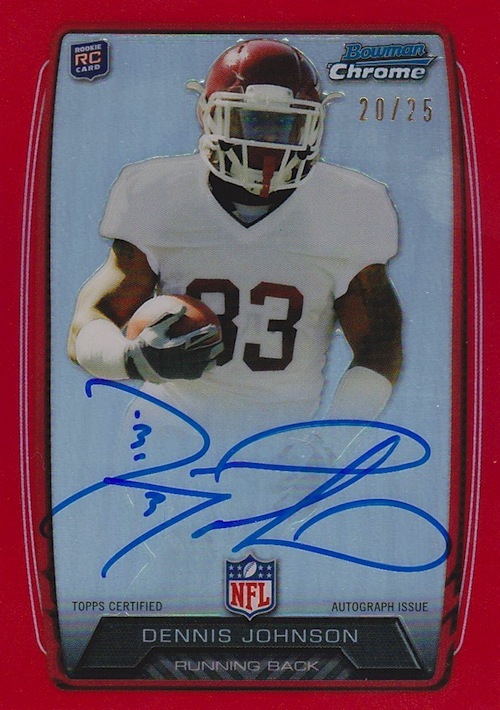 Five NFL rookies who need autograph aid
"Why can't they all be like Dennis Johnson?" That's what collectors might ask when they pull his autograph compared to others in this year's NFL rookie class. Johnson, a Texans rookie out of Arkansas, has a large, flashy signature that incorporates his uniform number into his letters. It's impressive. While Russell Wilson — an "RC" auto — proved last year that a lacking autograph won't hurt sales of hot-player cardboard, we'd like to this that it does matter. Besides, these guys get paid for these lackluster inking performances.
Would you write the check for them to do this?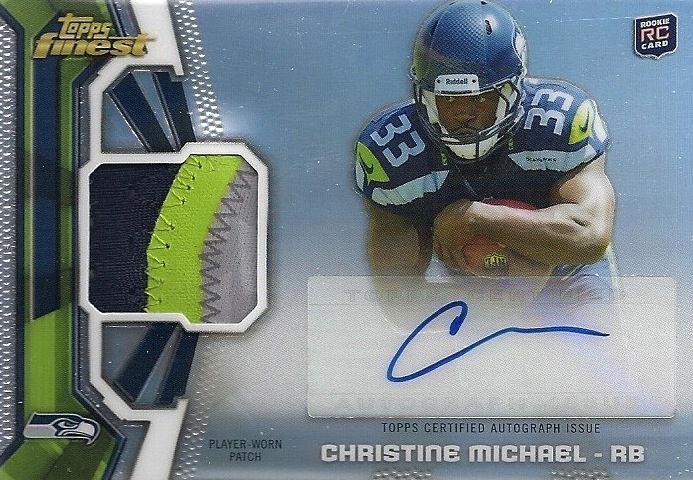 Christine Michael, RB, Seahawks — Move over Vernand Morency, you have competition.
—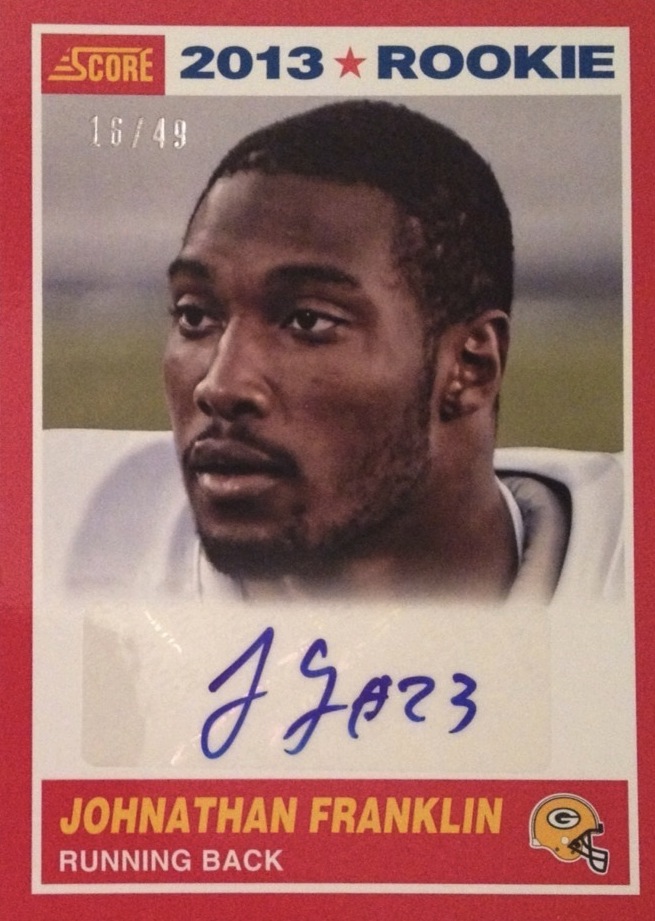 Johnathan Franklin, RB, Packers — We get it, you have more letters to write, but …
—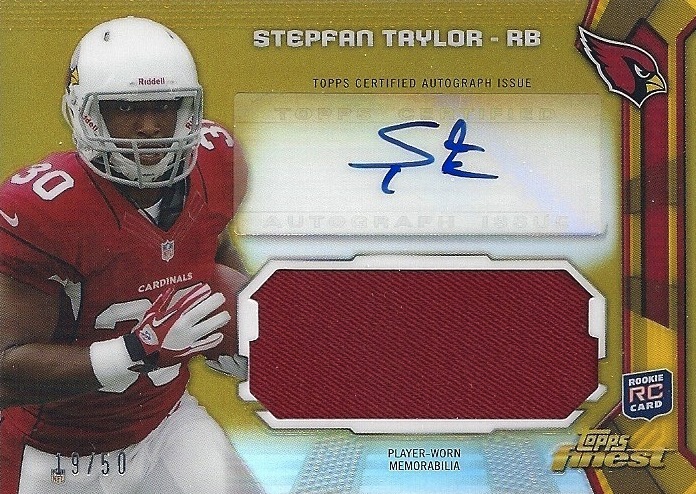 Stepfan Taylor, RB, Cardinals — The two-line autograph (top line first name, bottom line last name) works … if you actually spell it out.
—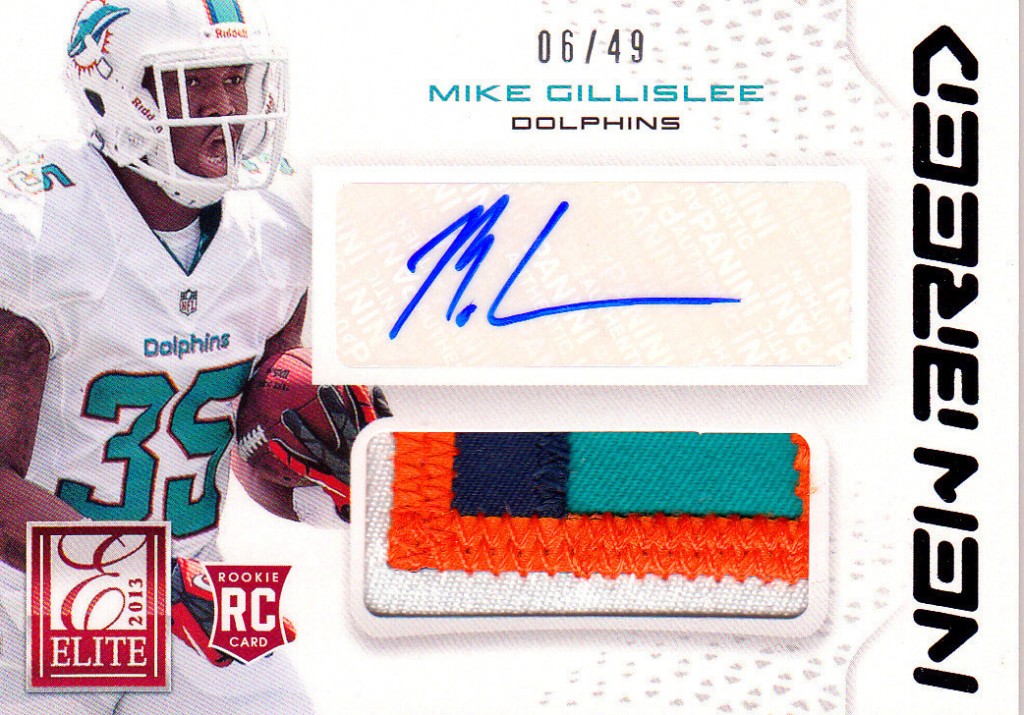 Mike Gillislee, RB, Dolphins — "M dot L" … just wait until he starts abbreviating his auto to save some time.
—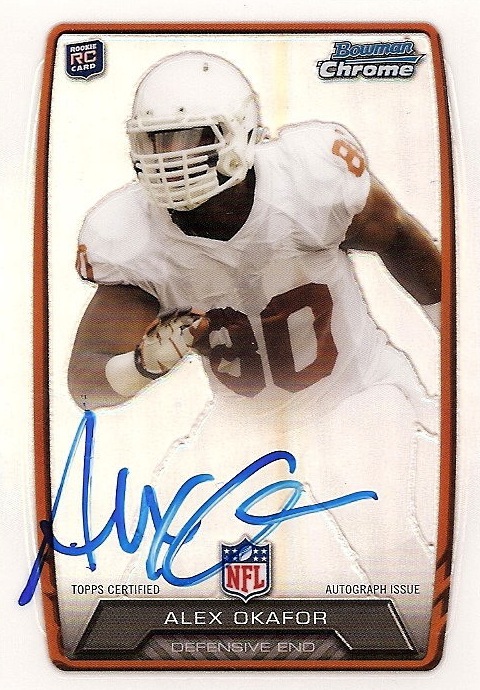 Alex Okafor, LB, Cardinals — Actually, this isn't that bad of an auto … but he just might be in the running for the Sharpie Killer award this year with that much pressure used while signing.
—
Are there other rookies who you think need work on their autograph game? Tell us in the comments below.
Chris Olds is the editor of Beckett Baseball and Beckett Sports Card Monthly magazines. Have a comment, question or idea? Send an email to him at colds@beckett.com. Follow him on Twitter by clicking here.