RareInk readies Miami Heat championship pieces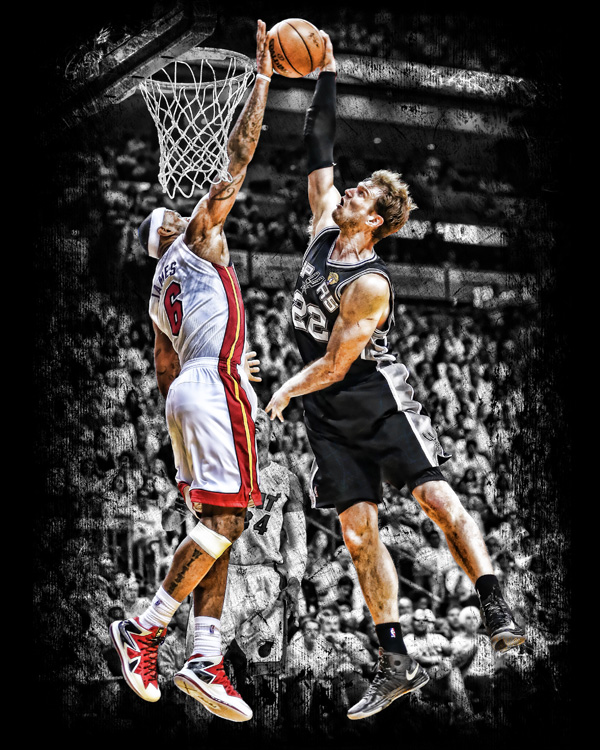 By Chris Olds | Beckett Basketball Editor
With an NBA championship in the hands of the Miami Heat for the second consecutive season, one official NBA licensee already has a number of commemorative, fully licensed art pieces up for grabs.
That's RareInk.com. 
The company has five lithographs already available highlighting moments from the Finals, one being a  championship montage by Mark Sgarbossa. The other four are renditions of photos from key plays, including one showcasing LeBron James' block of Tiago Splitter's slam dunk in Game 2.
"The goal of RareInk's artwork is to capture the excitement of the NBA in a uniquely artistic way," said Tim Muret, CEO of RareInk. "Our Heat Championship art is an exclamation point on a great NBA season and our art collection, which features over 400 pieces."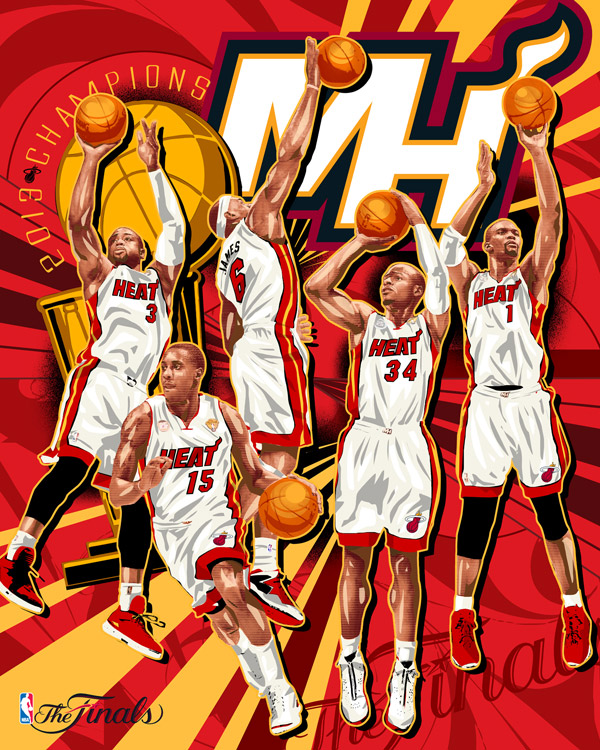 The limited edition prints start at $99 and range up to $349 for a 32×40 canvas piece limited to just 50 copies.
The montage features James, Dwyane Wade, Chris Bosh, Ray Allen and Mario Chalmers with the Larry O'Brien Trophy and the team's logo.
RareInk is finishing its first season as an NBA licensee.
Chris Olds is the editor of Beckett Baseball magazine. Have a comment, question or idea? Send an email to him at colds@beckett.com. Follow him on Twitter by clicking here.