Rare memorabilia pieces get rides in Classics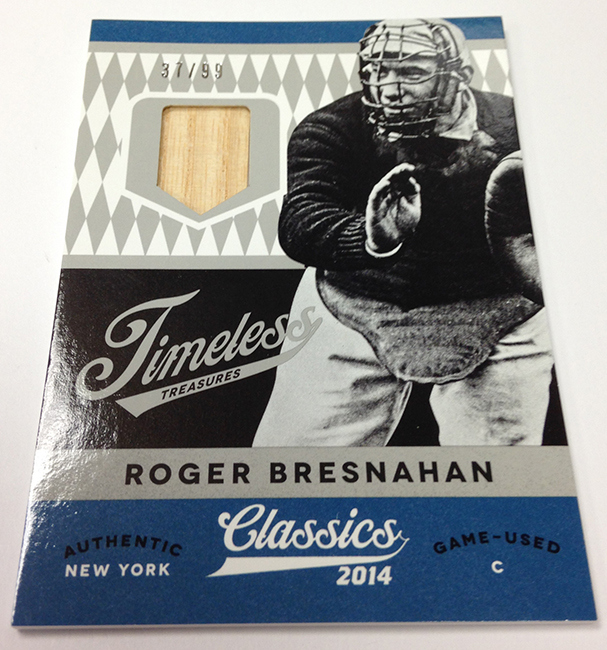 By Chris Olds | Beckett Baseball Editor
Sometimes, the rarities are right in front of you — and it's got nothing to do with serial-numbering.
That's the case with a handful of cards that Panini America teased Friday from its forthcoming 2014 Panini Classics baseball set that arrives next Wednesday. (Click here for our First Look.)
While first-time memorabilia card appearances of Hall of Famers such as Roger Bresnahan and Gabby Hartnett were touted by the company, there were a few other players among its teaser images who are rarely on memorabilia cards at all — added silent bonuses for those who find them. With vintage players, the memorabilia pieces can be much harder to find, leading to far fewer memorabilia cards than collectors might think.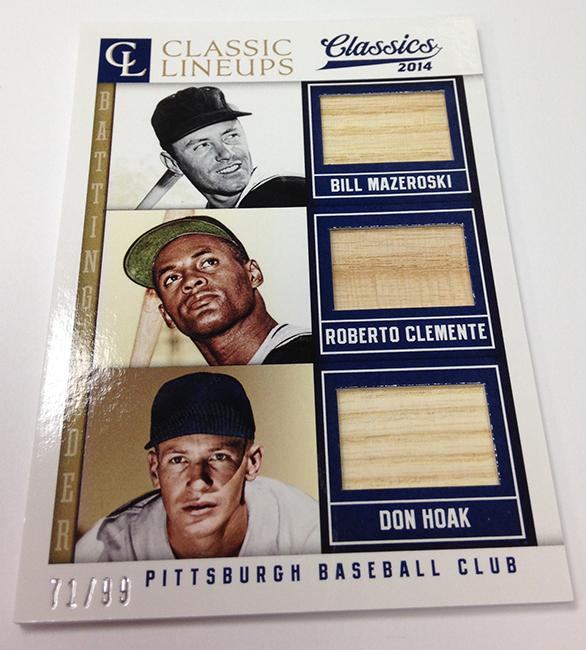 This Classic Lineups card is graced by two obvious Pittsburgh Pirates legends — Hall of Famers Roberto Clemente and Bill Mazeroski. Together, they account for 1,376 and 214 different memorabilia cards in the Beckett.com database. But Don Hoak, a four-year player for the team? That's just his second memorabilia card ever made. His last was in the 2002 Topps Super Teams Relics set, a card limited to only 100 copies.
—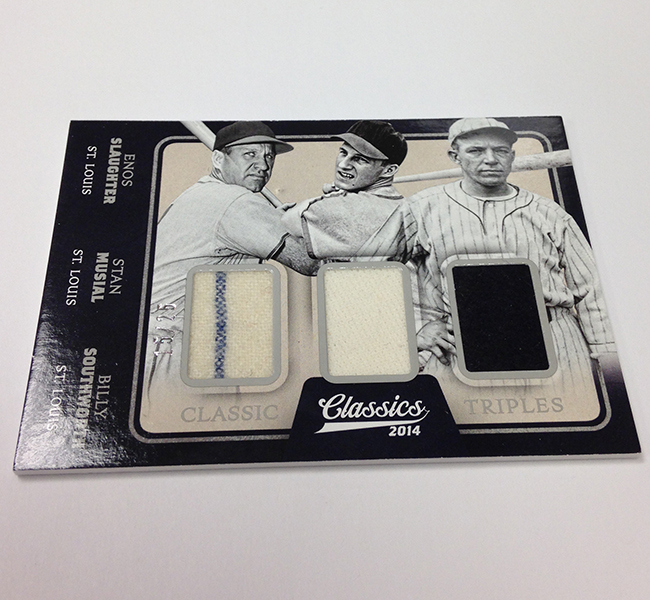 Collectors who aren't purely St. Louis Cardinals fans probably know the names Stan Musial and Enos Slaughter as both are Hall of Famers with memorable careers. Billy Southworth is a Hall of Famer, too, as he was inducted by the Veterans Committee in 2008 — but you wouldn't think that based on his cardboard. He appears on a total of just 41 baseball cards in the Beckett database — of any kind — and appears on just four previous memorabilia cards. He made his debut on memorabilia in 2012 National Treasures.
—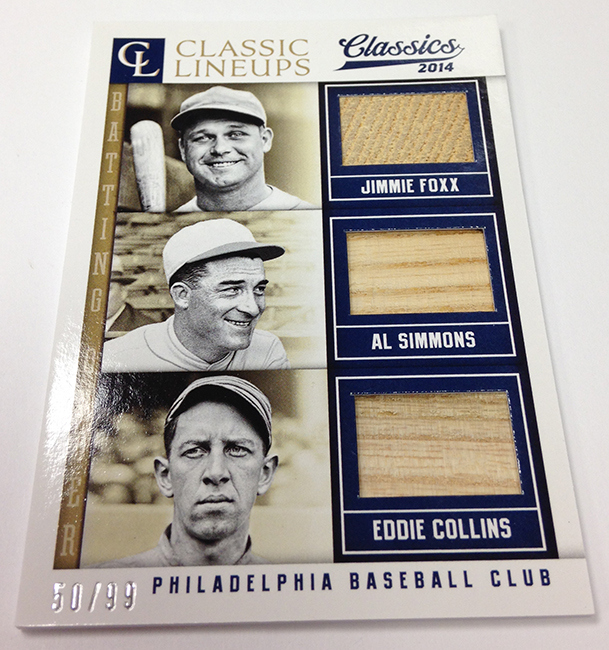 This last card should be an obvious score for anyone who pulls it with three Hall of Famers — Jimmie Foxx, Al Simmons and Eddie Collins. The reality is that Foxx has 372 mem cards, Simmons has only nine — nine! — and Collins only has 25. Those totals are far fewer than some might expect for two of those players.
—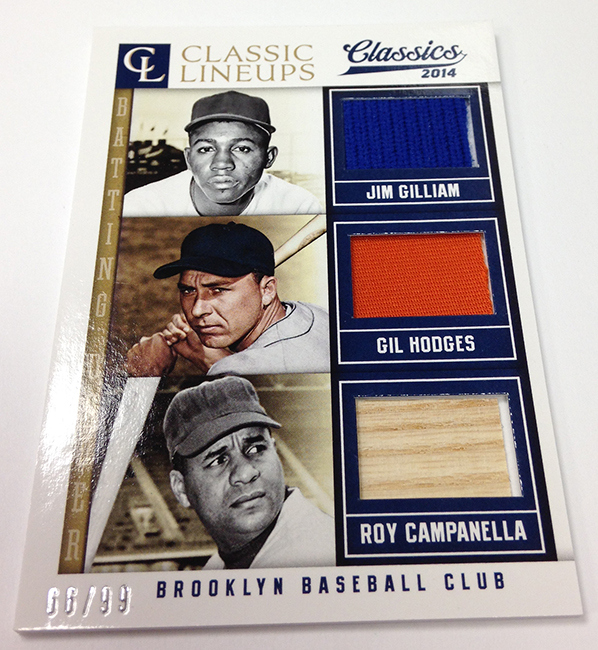 Another card from Classics is this Jim Gilliam-Gil Hodges-Roy Campanella creation. Dodgers fans know how big they are for their team, but they may not realize that Gilliam has only five previous memorabilia cards — none since 2003 — while Hodges has 95 and Campanella has 457. The big names you think are rare are — but they have far more game-used cards than lesser names.
There are inevitably other classic players without much cardboard to be seen in Classics. We'll see more when a checklist arrives and collectors start ripping into packs next week.
Chris Olds is the editor of Beckett Baseball and Beckett Sports Card Monthly magazines. Have a comment, question or idea? Send an email to him at colds@beckett.com. Follow him on Twitter by clicking here.