Rare jewel cards in new Warehouse 13 product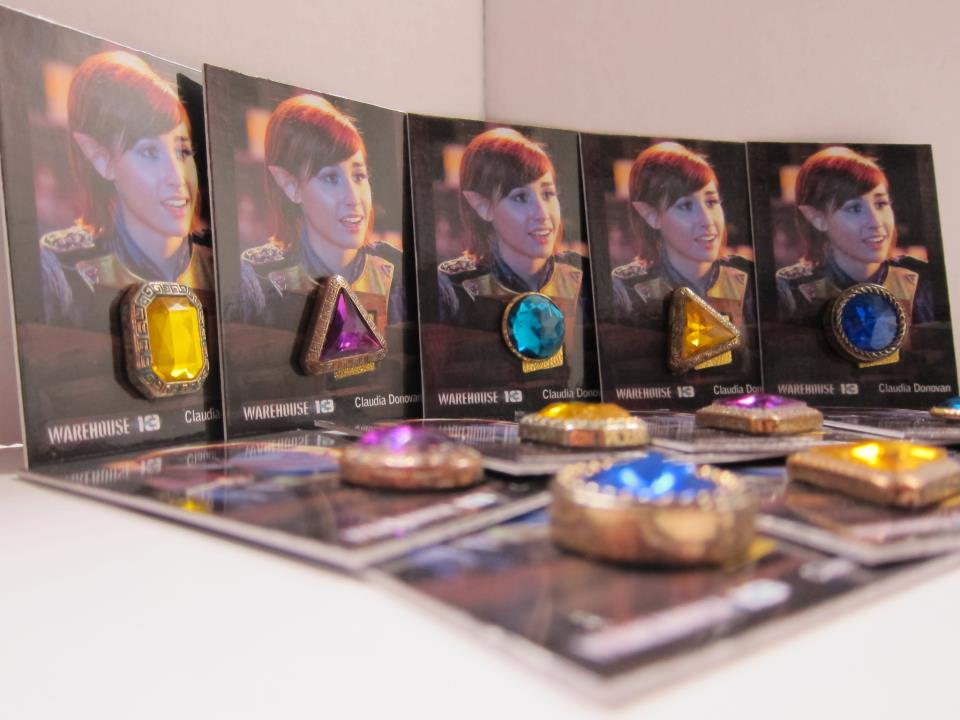 By Susan Lulgjuraj | Beckett Sports Card Monthly Editor
Looking for strange and even dangerous artifacts is part the job for the agents of Warehouse 13.
The SyFy television show is popular on the channel, and so are the cards Rittenhouse Archives has developed. This week, marked the release of Season 3's trading cards.
Autographs are part of the set with almost all of the main characters signing such as Eddie McClintock, who plays Pete Lattimore, Saul Rubinek (Artie Nelson) and Allison Scagliotti (Claudia Donovan).
A quirk to Warehouse 13 Season 3 Trading Cards is a Special Jewel Claudia Donovan Relic Card, which are rare. The jewels were part of Scagliotti's costume. These cards are expected to get some decent money
on eBay.
Fans of the show will recognize the photo on the card from the video game episode that involved a little crossover with another SyFy show, Eureka.
Rittenhouse has sold out of the cards, so collectors will have to buy them through a dealer or online.
Only 200 boxes were made of the Warehouse 13 Season 3 Trading Cards.
Here's a look at other cards in Warehouse 13, which came out this week.
– Saul Rubinek autograph/relic incentive card

– Eddie McClintock autograph/relic incentive card

– Kate Mulgrew autograph

– Lindsay Wagner autograph

– Jeri Ryan autograph

– Allison Scagliotti autograph
Susan Lulgjuraj is an editor of Beckett Sports Card Monthly. You can email her here with questions, comments or ideas. Follow her on Twitter here.