Rare animals make for high prices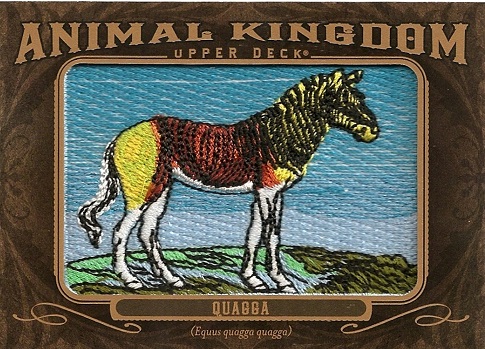 By Susan Lulgjuraj | Beckett Sports Card Monthly Editor
We looked at art cards yesterday, and today it's time to peek at the animals.
Upper Deck's 2013 Goodwin Champions has a number of interesting inserts that have made this a popular product with collectors, even outside of the sports realm. The Animal Kingdom cards have transcended sports collecting with some of the manufactured patch cards selling for more than $1,000.
Yes, more than a grand to own some of the rare cards.
The Animal Kingdom Patch cards are tough pulls, perhaps accounting for some of the completed auctions that have appeared on eBay.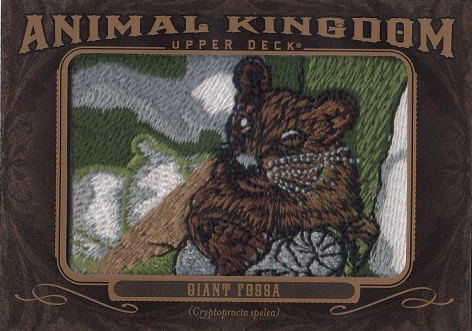 An auction for a Quagga, an extinct subspecies of the plains zebra, manu patch card recently ended at #1,299. A Giant Fossa, another extinct animal, finished at $1,250. Four cards in are in the subset Extinct/Mythical Creatures with the toughest pulls of 1 in 8,968 packs. Sasquatch only sold for $999.
Not all the Animal Kingdom cards are selling for just such high prices. No, others have been sold for anywhere from $100 to $400. But the final price all depends on the rarity of the cards.
What do you think of 2013 Goodwin Champions?
Here are a few auctions collectors seem to have their eye on:
Giant Fossa
Quagga
Mountain Gorilla
Ivory-Billed Woodpecker
Prairie Chicken
Stingray
Have you picked up any of the Animal Kingdom patch cards?
To see the full 100-card checklist of the 2013 Goodwin Champions Animal Kingdom cards, click here. Check out a full list of eBay auctions here
.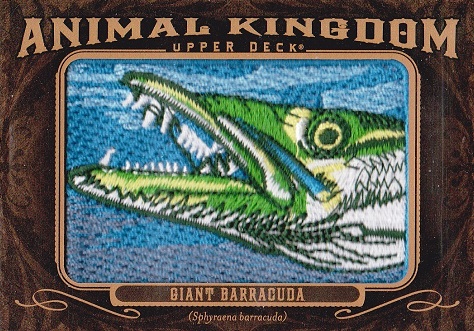 Susan Lulgjuraj is an editor of Beckett Sports Card Monthly. You can email her here with questions, comments or ideas. Follow her on Twitter here. Follow Beckett Media on Facebook and Twitter.