Rare 1984-85 Star Basketball Uncut Sheet with Two Different Michael Jordan Cards Up for Sale
1986-87 Fleer Basketball might have the widely accepted Michael Jordan Rookie Card, but it wasn't the first card. That distinction goes to 1984-85 Star Basketball, which actually has multiple Jordan cards.
A rare uncut production sheet featuring two of them, including the #101 XRC, has been put up for sale. It has the full second series of 1984-85 Star Basketball. Besides the Chicago Bulls, other teams on the 100-card sheet include the Denver Nuggets, Golden State Warriors, Los Angeles Lakers, Milwaukee Bucks, Portland Trail Blazers, Seattle Supersonics and Washington Bullets. It also has the Olympic Basketball cards, which is where the second Michael Jordan card is.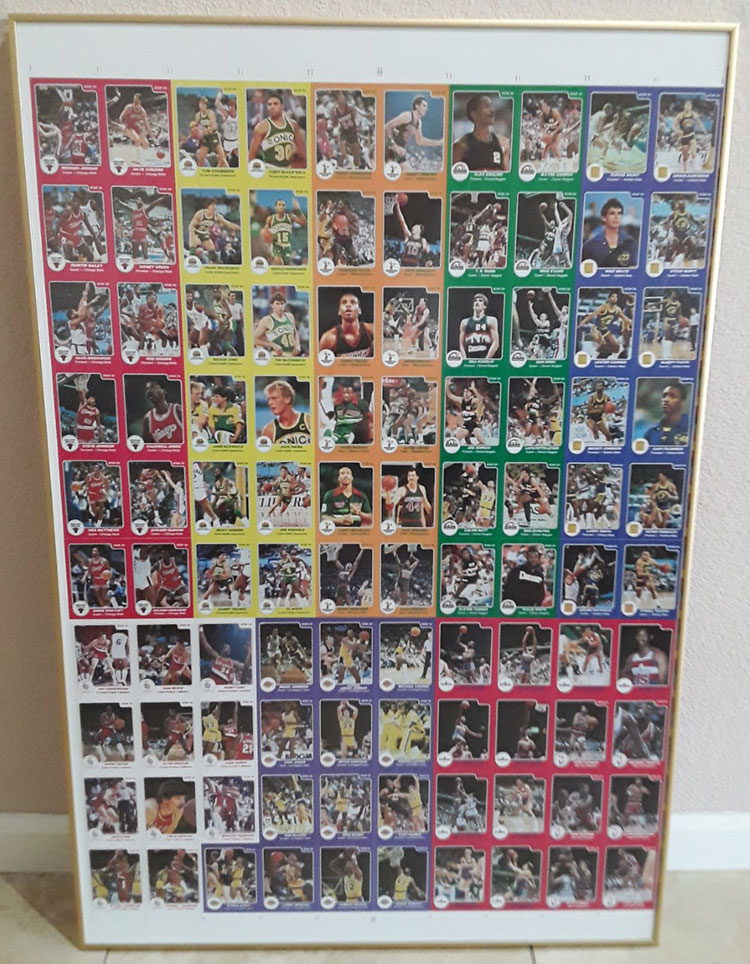 In addition to Jordan, other stars on the sheet include Magic Johnson, Clyde Drexler and Kareem Abdul-Jabbar.
"My research leads me to believe that approximately 20 to 25 sheets is a reasonable estimate," said Steve Taft, who is selling the sheet on consignment. "If that's wrong, maybe five to ten more is a possibility. So few hit the market that I just don't anticipate finding evidence there are more than noted."
Taft's experiences with the Star Co. sets go back to the when the cards first came out and is considered to be one of the foremost experts on the ins and outs of the sets and their history.
Being a production sheet means that cards have both their fronts and backs. They're complete.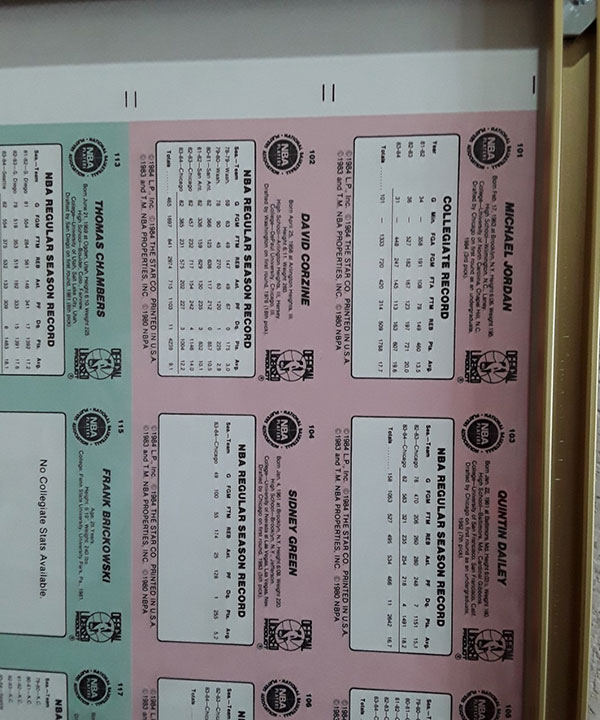 The Jordan #101 is found in the top corner while the Olympic card is towards the bottom on the opposite side.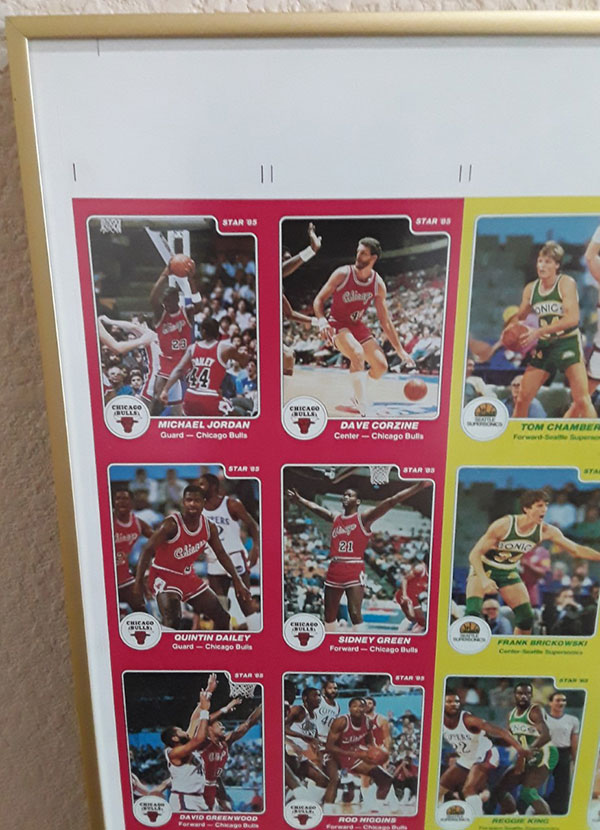 Taft's history and knowledge of the 1984-85 Star set allowed him to track the provenance of the sheet.
"I knew the dealer my consignor purchased it from back in the early '90s as I'd see him on the card show circuit back then. And, it's likely that dealer purchased it from Bill Schonsheck, the original owner of Schonco Sports, who was possibly the largest dealer of Star Co. back then," Taft said.
"The uncut sheet is many multiples scarcer than the standard card, and offers a chance to own the Jordan in, perhaps, its most unique form. The only Star Co. uncut sheet that was offered to the hobby via direct sale was the 1983 All-Star Game sheet, which, contained two sets per sheet. There were not a lot of sheets that made it to the hobby other than the 1983 All-Star sheets."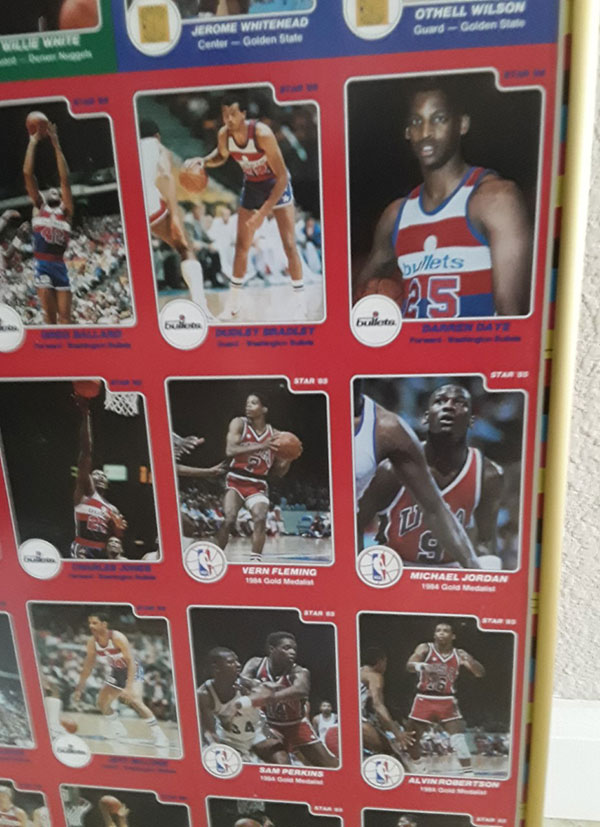 The 1984-85 Star Basketball uncut sheet is available through Taft's store on the Beckett Marketplace. That's also where he can be reached with any additional questions on the item, framing, shipping or condition.