The Garbage Pail Kids are coming to bookshelves and libraries later this year. And there's an icon leading the way.
Prolific author R.L. Stine, best known for creating the Goosebumps series, has been tapped to write three youth books based on the world of GPK.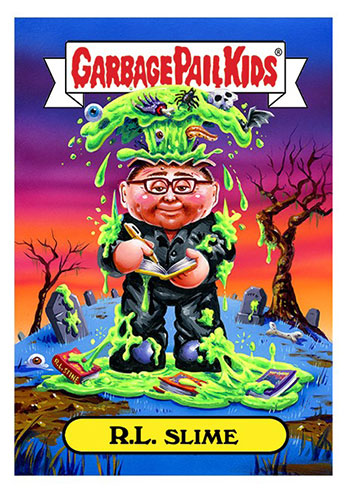 Garbage Pail Kids #1: Welcome to Smellville is scheduled to release in October. Readers can expect an expanded look at classic GPK characters like Adam Bomb and Brainy Janie as they navigate their way through middle school.
"The Garbage Pail Kids are ghastly, loud, messy, out of control…out of their minds. In other words, MY kind of kids!" Stine said. "I'm hoping to create a book series that captures all the loopy slapstick fun of these uniquely awful characters, to get all middle-grade kids reading—and laughing."
"While our brand's community of lifelong collectors remains as passionate as ever, we're also very excited to see GPK reengage with the audience where it all started: kids!," said Ira Friedman, Topps' Vice President of Global Licensing.
Stine is being joined by some GPK veterans on the project. Joe Simko is doing the covers and Jeff Zapata will provide interior art.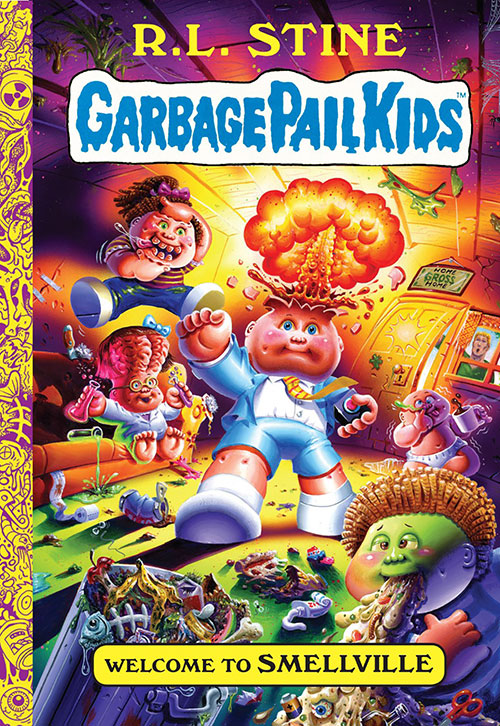 Staying true to the property's roots, each book will also come packaged with four exclusive Garbage Pail Kids cards.