Quidd Adds Panini NBA Digital Cards and Stickers
The digital collecting landscape continues to evolve. This past week, Panini America has partnered the Quidd app, adding another place collectors and basketball fans can fan digital basketball cards and stickers.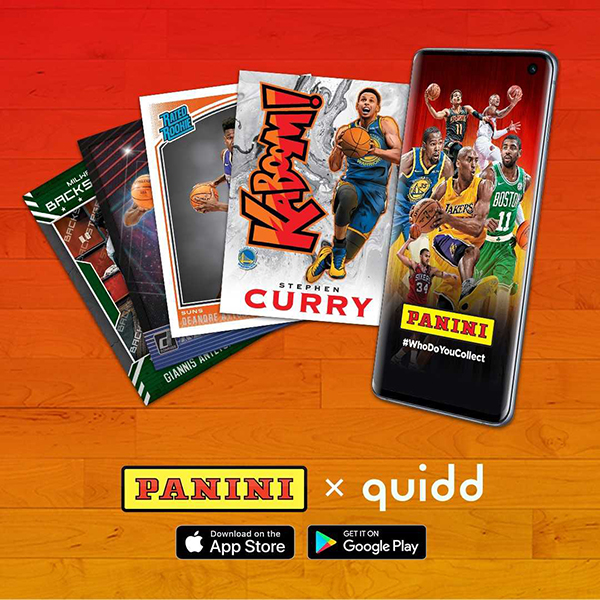 A variety of sets have already hit Quidd. So far it has been digital versions of existing physical products. Contenders Cracked Ice, team-specific sticker sets, and a handful of inserts from 2018-19 Hoops and Donruss Basketball are among the first NBA releases on the platform.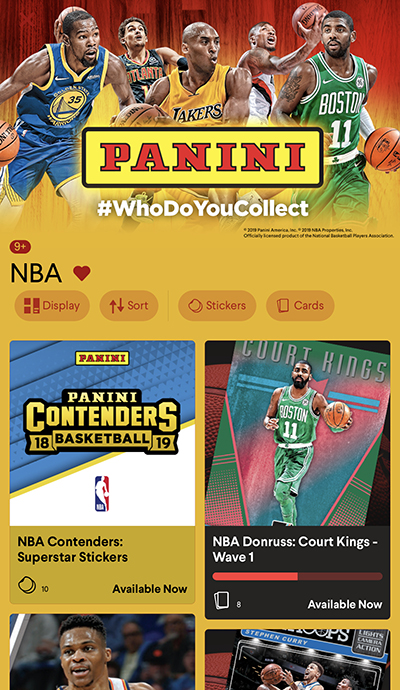 "In many ways, it's generations of sports fans that have most influenced how we collect today," said Michael Bramlage, Quidd CEO and co-founder. "This Panini partnership not only represents an opportunity to introduce the world of the NBA to millions of young digital collectors on Quidd, but also further establishes digital collecting as a mainstream way to collect."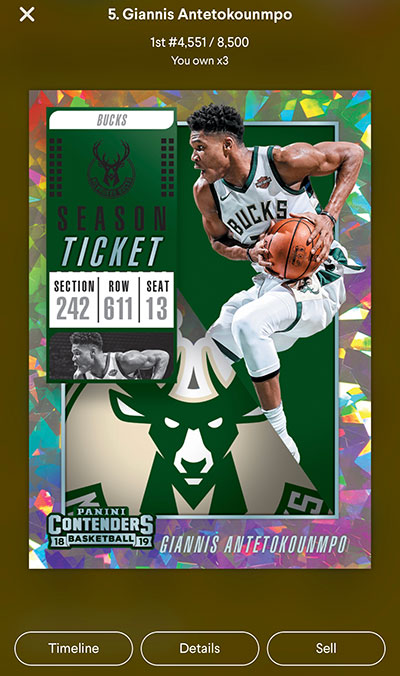 "This partnership with Quidd will bring our licensed collectibles from the NBA to new audiences within the Quidd community helps us extend this lead," said Panini America CEO Mark Warsop. "Our goal is to engage collectors, wherever they choose to collect."
What makes Quidd different from a lot of other digital card and sticker apps, including Panini's own Dunk, is that it brings a lot of different properties into the same place. That means you can collect NBA items at the same time as things like Marvel, Disney, Game of Thrones, Star Trek and even the Golden Girls all in the same app.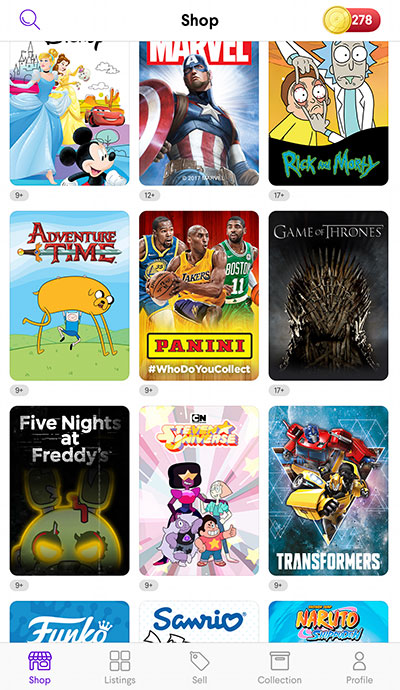 And it's not just digital cards and stickers. There are other items like Funko POPs and other 3-D figures.
On Quidd, not only can users rip open packs, but they can buy and sell items with in-app coins.
While there are definitely options to buy coins and other offers to complete sets faster, Quidd users can get free coins every few hours just by opening the app.
This new partnership with Quidd doesn't mark the end of Panini's own Dunk app. It will continue to run.
For Quidd, this marks a major expansion for the app into sports. They have a small channel dedicated to Muhammad Ali. There are also some digital Funko POP MLB figures. The NBA launch with Panini marks a full-fledged jump into sports, though.