Question of the day: Would you want to meet your favorite player?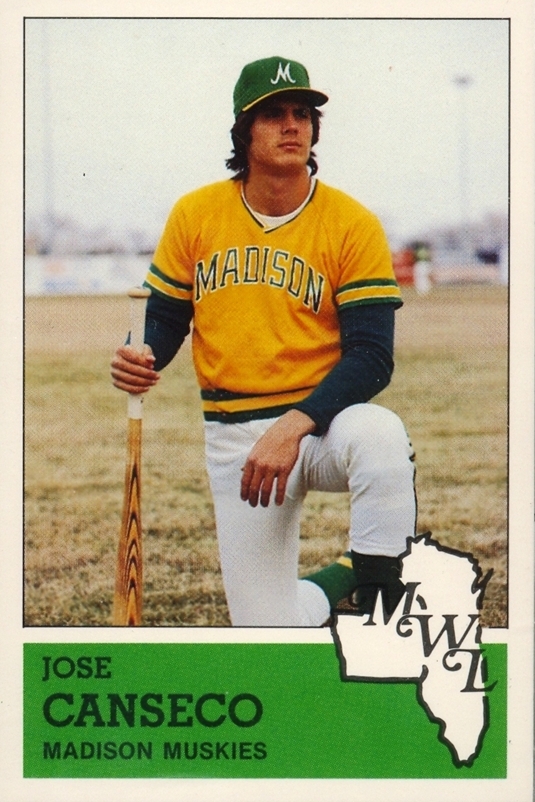 By Chris Olds | Baseball Editor
In many hobby conversations through the years, I've heard more than one collector say something that sounds wrong but also really sounds right depending on how you look at it.
"I wouldn't want to meet my favorite player."
We've probably all heard the stories about an autograph experience gone wrong — i.e. no ink was signed — and the sour grapes that come with that. That's not what I'm talking about here. I'm talking about the experience of meeting that childhood icon — dare we say hero — and finding out that the player isn't as invested in what fans think as much as the fans are invested in him.
It's happened countless times to countless fans — so much so some collectors just don't want to go there with certain players, knowing full well that their images of fanaticism and devotion would be squashed for whatever reason.
Now, I have met my favorite player these days — and got the autograph — but I have not ever met the guy who was the player I collected when I was growing up. You know, the player whose batting stance one emulated, and, in the case of my player, the head tweaks that came along with that.
The player? Jose Canseco.
I saw him play just once as a member of the Boston Red Sox in a game against the Cleveland Indians at Jacobs Field. It was June 21, 1995, the day after Canseco had an incident during a rehab assignment in Pawtucket, R.I. Needless to say, he didn't sign any autographs that day before going 0-for-4. I was lucky to see him play at all. My only other shot — a two-game interleague set between the Colorado Rockies and Oakland A's in Coors Field on Aug. 30-31, 1997, should have gone better. At the time my tickets were purchased, Canseco and Mark McGwire were on the team. By the time the game arrived? McGwire had been traded and Canseco was hurt and didn't travel. Go figure.
On Saturday, though, I have the chance to get an autograph in-person … and I'm not sure if I'd want to go. I mean, I already have more than a few autographs — and I know the baggage that Canseco carries in the baseball world. That's a given — and something I actually appreciate since it's been good for the game.
I just don't know if I want to go … and it's that old saying echoing through my mind.
The price of the autograph really isn't bad at all, meaning there's incentive to get a 1986 Donruss Rated Rookie signed, or an uncut sheet of 1983 Madison Muskies cards with his first baseball card of any kind among them, or a game-used bat …
That's the other tough decision — what to get signed.
Really, truly not sure here. I have about 48 hours to decide.
Chris Olds is the editor of Beckett Baseball. Have a comment, question or idea? Send an e-mail to him at colds@beckett.com. Follow him on Twitter by clicking here.