Prospect Profile: Ryan O'Hearn – Beckett Pricing Insider
Drafted by the Royals in the eighth round of the 2014 draft, first baseman Ryan O'Hearn spent four years in the minors before getting the call he'd been waiting for his entire life – he'd be making his Major League debut on July 31st.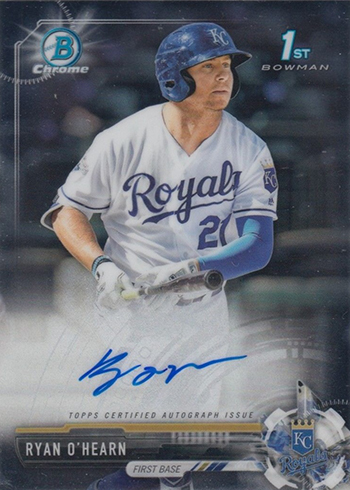 He certainly made the most of his debut, hitting a two-run home run off James Shields for his first big league hit. Over the course of the next 31 games, O'Hearn would tally 10 home runs and 24 RBI while hitting .260.
The hobby has taken notice, despite the Royals being out of contention.
During the past week, all of O'Hearns cards were raised in the Online Price Guide. He currently has just 109 cards in the OPG, dating back to the 2014 Elite Extra Edition and 2014 Panini Prizm Perennial Draft Picks products.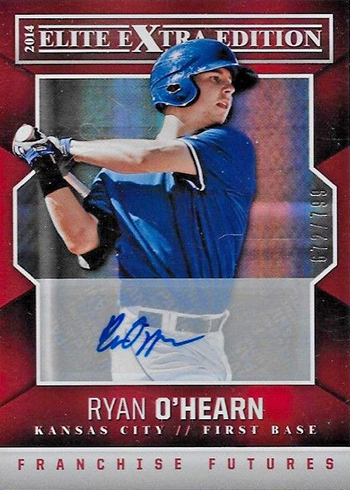 Outside of a minor league card in 2016, his next cardboard appearance came in 2017 Bowman Chrome and 2017 Topps Heritage Minors. O'Hearn has yet to appear on a card in 2018.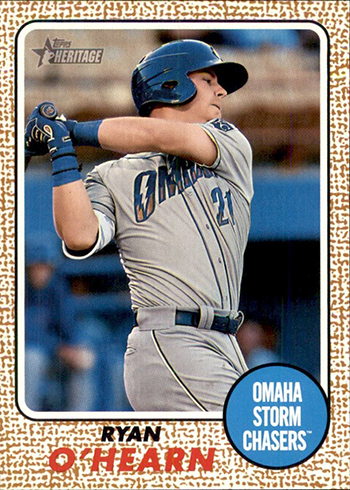 While he does have 33 certified autograph and five memorabilia cards, he does not have any rookie cards. It is likely that his first Rookie Card will appear in 2019 products.
Not surprisingly, his two most popular cards have been his certified autograph issues. His 2014 Elite Extra Edition Franchise Futures Signatures is limited to just 799 copies and could be a bargain at $6-$15. The 2017 Bowman Chrome Prospect Autographs Ryan O'Hearn was bumped up from $15 to $25 and has been a strong seller.
For more affordable options, his 2014 Panini Prizm Perennial Draft Picks is priced at just $1.25, while his 2017 Topps Heritage Minors is currently valued at $0.60.
This edition of the Beckett Pricing Insider is sponsored by MN Nice Cards.