Project70 Artists at the 2021 National Sports Collectors Convention
The VIP night Wednesday at the 41st National Sports Collectors Convention featured a dose of Topps Project70 with some of the project's artists attending the show.
DJ Skee, in partnership with eBay, was helping set up the display for his four-card (five if you collect all four) "Chicago Drop" featuring classic Kanye West album covers reimagined with Chicago sports themes.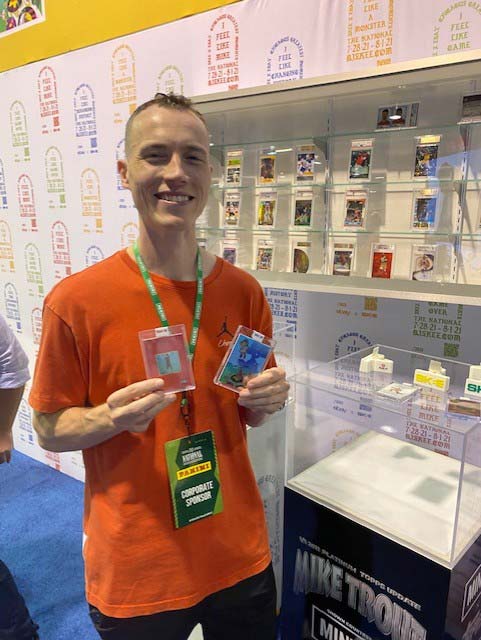 "We were just looking for something fun," Skee said. "Kanye's covers are fun, and they really play well on cards."
Skee said that once he and eBay agreed on the Chicago project, the whole thing came together in about six weeks.
If this tweet gets 2021 RTs, @eBay just told me they'll cover all costs & let me give all of my "CHICAGO DROP" cards away free @ the National as a thank you to the community!!! ???? pic.twitter.com/oMXB9SYkL9

— DJ Skee (@djskee) July 27, 2021
The four cards – 2,100 of each version – were scheduled to be handed out one to customer beginning Thursday morning. A fifth bonus card will be given to collectors who complete the four-card set and bring it to the eBay booth on Sunday. "It will be a super short print," Skee said.
Also walking the show floor Wednesday were artists Blake Jamieson and Lauren Taylor, who stopped by to confirm details of their appearance at the Beckett booth at 10:30 a.m. on Friday for a meet and greet with fans of their work.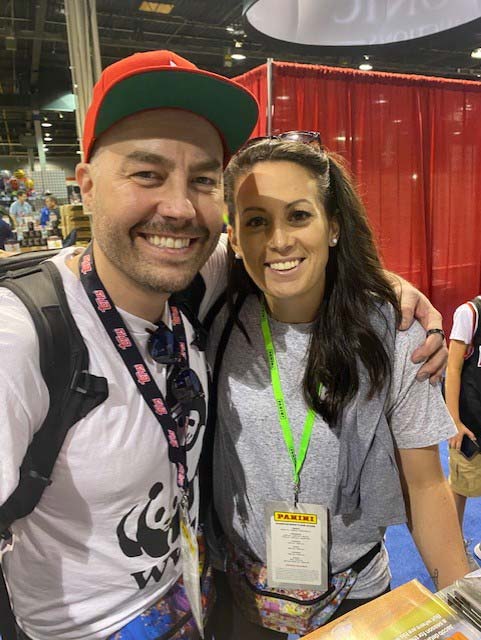 Both are set to appear at the Topps booth Thursday afternoon as well, while Topps said Project70 artists Efdot and Chuck Styles are scheduled to be in attendance during the show.