Panini Production Gallery: 2010-11 Dominion Hockey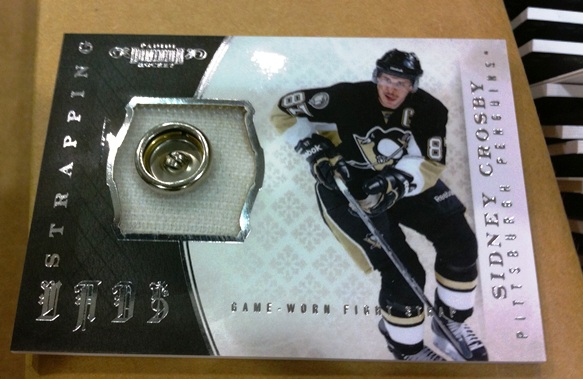 By Andrew Tolentino | Hockey Editor
Prodding the card company's Twitter followers, Panini America's Tracy Hackler delivered this morning on a promise to show off the most requested brand preview at the crosstown production facility.
While the visit will inevitably result in more  sneak peeks from coming lines like Zenith Hockey, Totally Certified Basketball and Donruss Elite Football, tweet majority ruled here — resulting in a gallery of soon-to-be-pulled 2010-11 Dominion Hockey cards.
As Panini's Al Muir explained in a previous preview, "Dominion isn't a product for the masses. This is for the high-end hobbyists, the whales."
Below are a few nuggets of nutritional information for the $350 whale food.