Pro Set is defunct no more. The brand, synonymous with the 1990s sports cards, has been brought back by Brian Gray and Leaf Trading Cards.
The company made it official today on Twitter, saying that there will be a variety of products in the months ahead. They also said that the new take on Pro Set will connect to the brand's roots as well as take it in different directions.
LEAF TRADING CARDS @Leaf_Cards is proud to announce the return of PRO SET under its portfolio of products. Get ready for products that both honor the venerable brand and innovate using this brand in 2021! The 1st Pro Set card is almost 30 years available later today! pic.twitter.com/yPE1bnlQwo

— PROSETISBACK (@prosetisback) February 19, 2021
Both of these are apparent in the first new Pro Set card from Leaf, a print-on-demad 2021 Pro Set Football card of Trevor Lawrence, the projected first pick in the draft.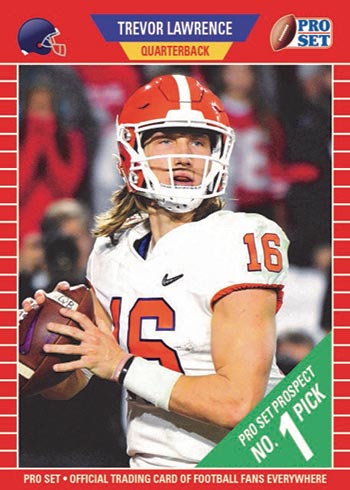 The design adapts the debut 1989 Pro Set Football design.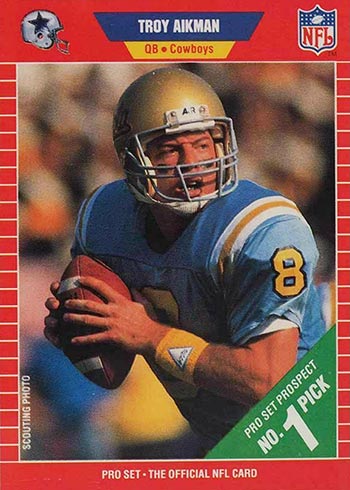 Available through Leaf's website through February 28, individual cards are $7.99. This drops to $4.99 per card for 10-19 copies. Twenty or more are $3.99 each.
During its original run, Pro Set made football cards between 1989 and 1993. Although the original company was often synonymous with large print runs, a steady stream of errors and variations, Pro Set products covered their subjects with a lot of depth.
And who could forget the holograms and Santa Claus cards.