Pro Player Insiders takes peek inside Panini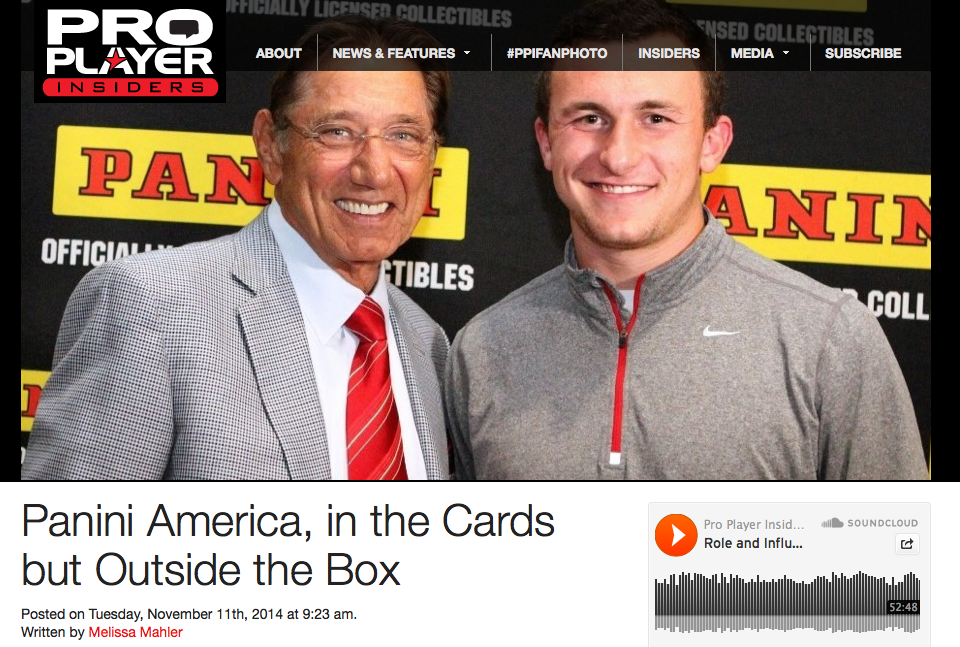 Pro Player Insiders routinely takes a look into the lives of NFL players and events. Today, it's taking a look at the workings of Panini America via writer Melissa Mahler. 
"Instead of just thinking outside of the box, Panini jumped out of the box and stomped on it. At one time they were the new kid on the block in the trading card space but today Panini is firmly established as an industry leader and a memory-maker for kids, serious collectors and the athletes they feature on their cards," Mahler wrote.
The piece explores Panini's strategies and relationships with players, which the company says is a major key. Read all about it here.