Prized Pulls: Share & Comment to win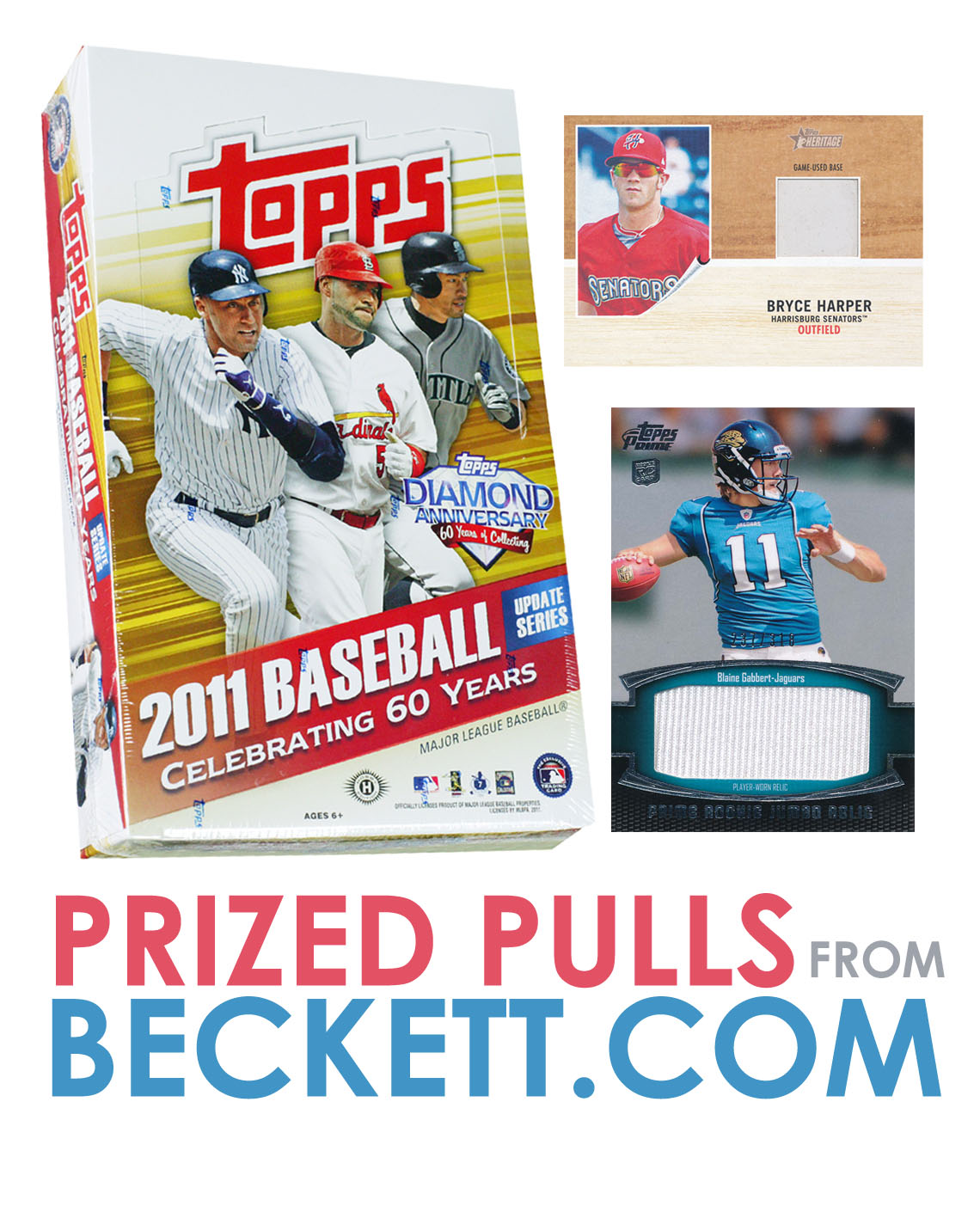 Want a shot at one piece of hobby sweetness seen here?
No problem. In no particular order, complete the following steps for a chance to win …
Find the link to this news item on the Beckett Media Facebook page and "Share" it.
Comment here, on the Beckett.com news item itself with your name, email address and the item you want. Please note: If your Facebook name is, for whatever reason, different from the name you've posted with your comment, please include your other alias to confirm your identity.
Plain and simple, that's it. The only catch is that you must complete both steps to be eligible for the item you selected. Next Monday, we'll cross-reference the Facebook "Shares" with the comments here, and then we'll randomly select a winner for each prize, respectively (seen in greater detail after the jump). Good luck!