Prime Hockey shows off its patches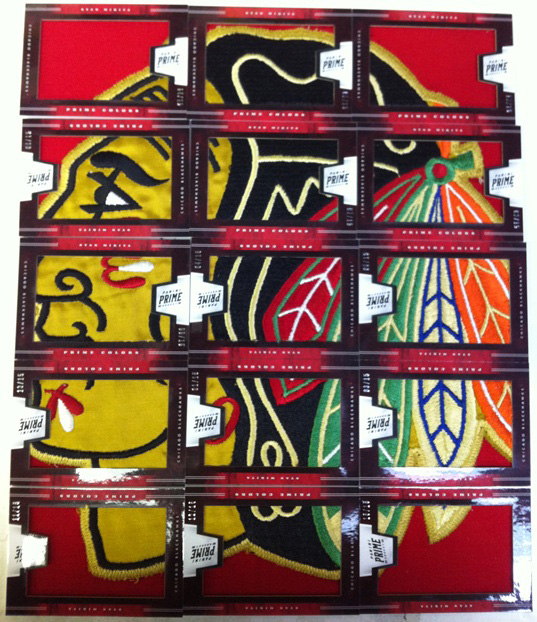 By Susan Lulgjuraj | Beckett Hockey Editor
Panini America had a unique way of showing off cards from one of its newest products. The company strategically placed patches together from 2011-12 Prime Hockey to make them look like one big patch.
But they aren't. It's anywhere from six to 16 cards put together.
For those out there who are completists, try to control the urge.
Several pictures showed off the patches, but it looked more like the end of a jigsaw puzzle. Whole emblems were taken apart and put into Prime Hockey such as the Boston Bruins or the Chicago Blackhawks.
But putting together these patch cards – if that's the mission a collector chooses – will not be easy. Currently, Prime Hockey is pre-selling for $200 a hobby box with one pack of five cards in each box.
Collectors can start digging into Prime Hockey at the end of the month. The scheduled release date is Aug. 29.
Collectors might notice some cards have no player pictures on the front.
Panini spokesperson Tracy Hackler addressed the issue on the company blog.
"While we understand your concern, there are player images on the back," Hackler wrote. "And on the rare occasions when we go with no photo, it's only so we can maximize the size of the swatch on the front."
Need a refresher on Prime Hockey, here's Beckett's first look.
Susan Lulgjuraj is the editor of Beckett Hockey Magazine. You can email Susan here with ideas, comments and questions. Follow her on Twitter here.