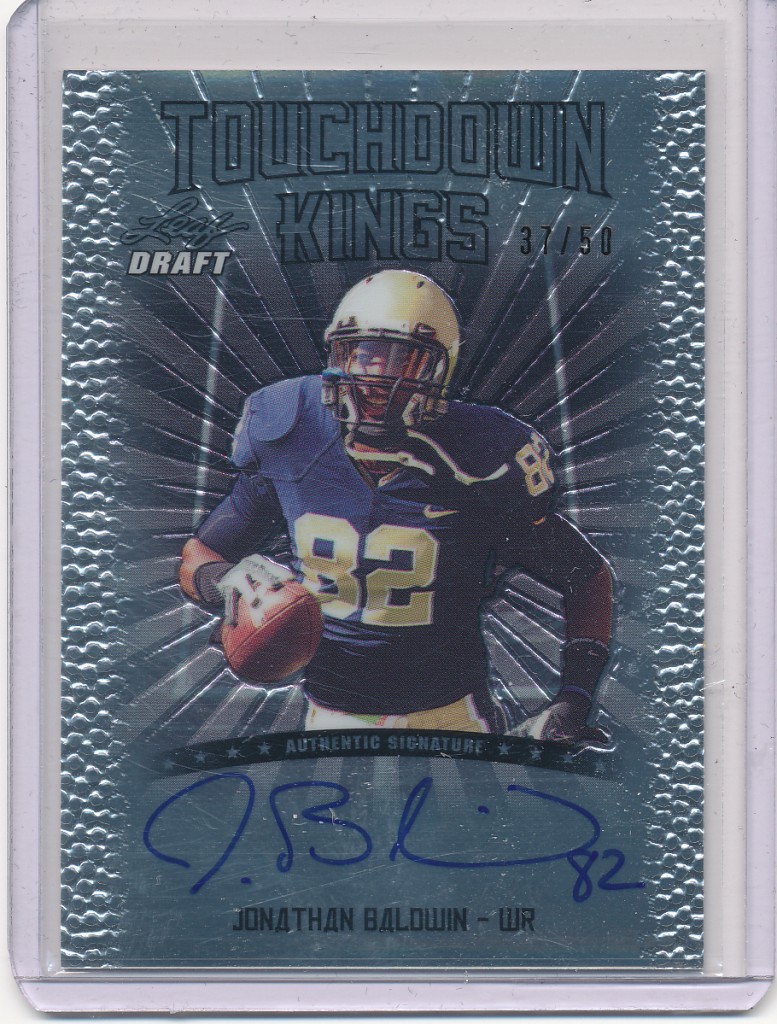 By Andrew Tolentino | Football Editor
Fresh from the Box Busters studio and hot off the scanner, the cards below should convey the weight of Leaf's latest draft brand.
Yielding four on-card autographs per four-card box, 2011 Leaf Metal Draft is an exceptional unlicensed looker. The product bears a resemblance to other familiar shimmering cards, but the low-quantity rip seems to deliver concentrated quality with inserts and parallels — all presented in toploaders.
The forthcoming Box Busters video — with a cameo by Leaf's own Brian Gray — features all eight cards from two breaks, but this six-hit sampler should do the trick, for now.
Keep in mind that most refractive cards, especially when in toploaders, don't normally do well on the flat scanner, but we just wanted to present the cards as they land in the break.