Preview Gallery: 2011 Elite Extra Edition autos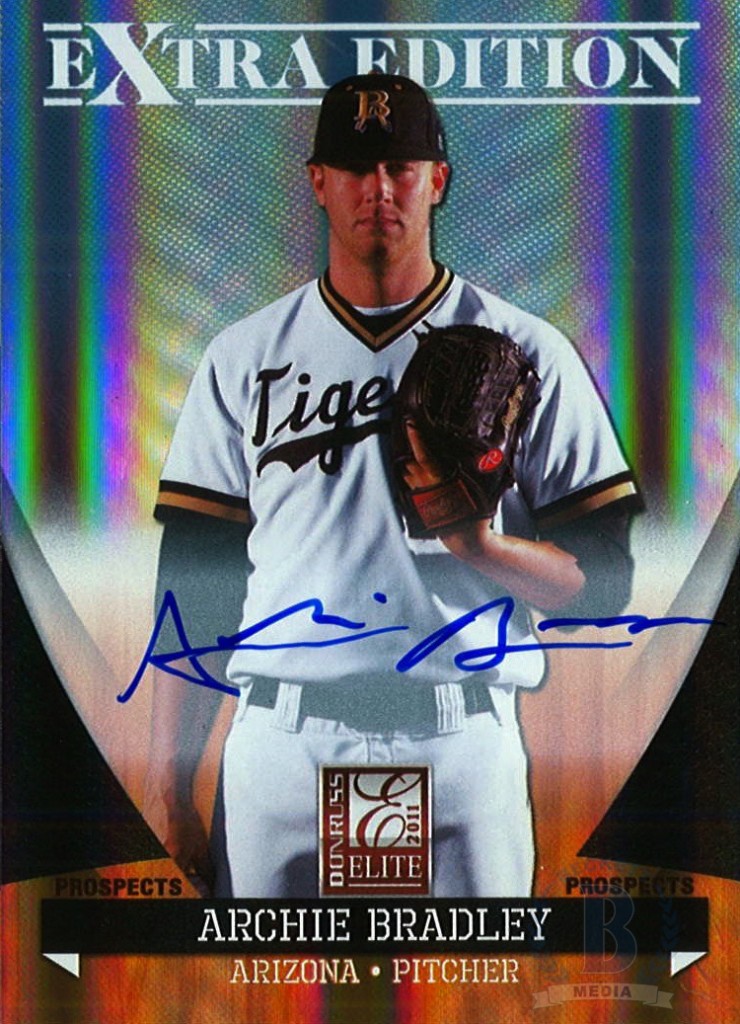 By Chris Olds | Beckett Baseball Editor
The arrival of the first Panini America baseball card set under its new deal with the MLB Players Association is just weeks away.
Today, we have for you a few exclusive preview images of autographed prospect cards to be found in 2011 Donruss Elite Extra Edition once the boxes start arriving on Dec 21.
Each 20-pack box will include six autographs. Meanwhile, four Hot Boxes per 20-box case will include 10 autographs. For those not quick enough to do the math, that's 136 autographs per case.
There will be 150 prospects signing for the product, which will include several new insert lines, including Building Blocks (dual, triple and quad autographs), Best Compared To (a draft pick and a present major-leaguer paired) and Two-sport Stars. The base set will include 150 prospects and 25 present MLB players.
Other items worth noting for the product include 50 on-card autographs and a full array of the familiar diecut cards from the past — Aspirations and Status.
Look for another exclusive gallery — for 2011 Playoff Contenders, which arrives in January — in the next issue of Beckett Baseball.
If you absolutely can't wait to see some other Contenders sigs, click here.
Chris Olds is the editor of Beckett Baseball magazine. Have a comment, question or idea? Send an email to him at colds@beckett.com. Follow him on Twitter by clicking here.