Press Pass brings QR codes to cards in Redline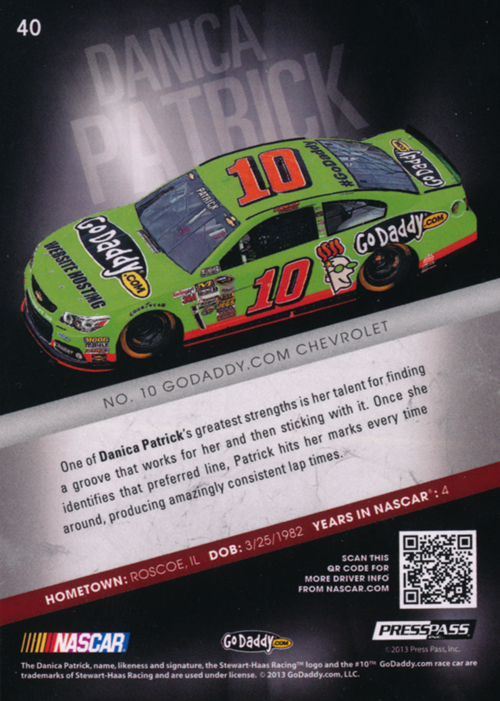 By Chris Olds | Beckett Sports Card Monthly Editor | Commentary & Opinion
It's a simple touch, but I'm pretty sure it's not been done much before — at least not on sports cards.
We've seen them seemingly everywhere — and on many a box of cards — but with its newest NASCAR product, Press Pass has added yet another feature to sports cards.
A QR code.
Loading ...
—
The back of each base card in 2013 Press Pass Redline, which arrives in hobby shops beginning on June 19, includes a code with a simple blurb saying "Scan this QR code for more driver info from NASCAR.com."
Developed in the 1990s, Quick Response codes allow someone to scan the image with a smartphone, which then takes them to an immediate location in a web browser. It's recently become more prevalent on packaging of sports cards as a way for companies to save the simple costs of printing checklists and including them inside boxes.
It's a simple touch that could open the door for all kinds of possibilities — whether it be multimedia, opportunities for cataloging, checklisting, stats, company publicity or more.  Granted, tech-side developments would probably take more time and money — and may not result in any added sales, which is a key point for card companies' efforts — but this seems to be an interesting new development.
And it seems to be one with potential.
Tell us what you think in the poll above or the comments below.
Chris Olds is the editor of Beckett Baseball magazine. Have a comment, question or idea? Send an email to him at colds@beckett.com. Follow him on Twitter by clicking here.