Brandon Roy's career is latest to end abruptly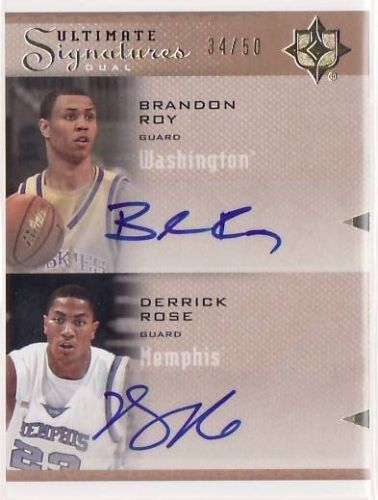 By Susan Lulgjuraj | Contributing Editor
When a player retires, card collectors check out their stash to see what they own of the guy calling it quits.
Usually, collectors can prepare for that day as a player gets older and skills begin to diminish. But sometimes a player has to call it quits in what looked to be the prime of their career.
It seems Portland Trailblazers' Brandon Roy is in that situation now.
Roy will be seeking medical retirement because of degenerative knees, ESPN.com reported. Teammates Marcus Camby and Gerald Wallace said they were told by the team that Roy wouldn't be coming back. But Roy has not publically confirmed the situation.
Roy was one of the NBA's bright young stars. At 27, he was the Rookie of the Year in 2007 and a three-time All-Star.
But he's been plagued with knee injuries and pain. He's had surgeries and has said that there is no cartilage in his knees.
Roy has averaged 19 points, 4.7 assists and 4.3 in his career.
Roy's rookie cards seem to do well on the secondary market. His top card from his rookie year is the 2006-07 Exquisite Collection autographed jersey card numbered to 99. The high book value on the card is $600.
Even now, some of his better cards – rare patches and autographs – sell in the $70-$100 range.
The last of his cards appeared in last season's sets. He appeared on autograph cards with other young talent such as Derrick Rose, putting two of the top young talents on the same piece of cardboard.
Because of the NBA Lockout and subsequently no new product, these just might be the last cards of his basketball career (What are we going to do with all those sticker autos now?)
But Roy isn't alone in having early career-ending injuries. Players such as Terrell Davis, Wally Pipp, Sandy Koufax and Bernie Parent all saw their careers end too shortly.
Susan Lulgjuraj is a contributing editor for Beckett Media. You can email Susan here. Follow her on Twitter here.