Pirates' postseason drought isn't the only streak ending this year — Andrew McCutchen gets the nod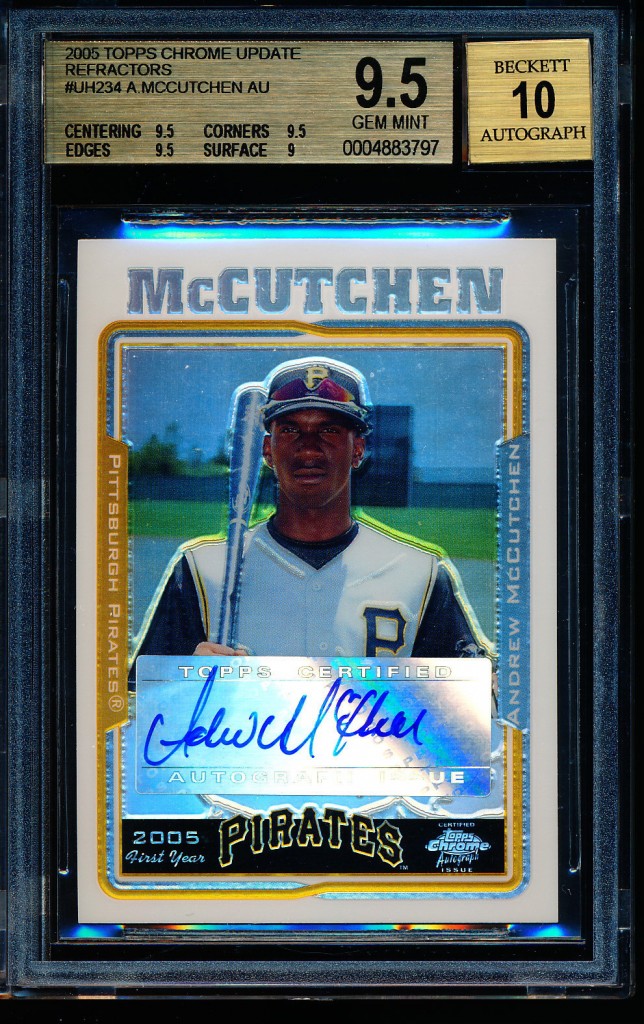 By Chris Olds | Beckett Baseball Editor | Commentary
There are a few streaks that have come to an end this season for Pittsburgh Pirates fans.
For the first time in the history of the National League Central as well as the first time in the history of PNC Park, there was a postseason baseball game played with the Pittsburgh Pirates on the field — and they won.
That's a streak of losing seasons and postseason futility that stretches back 22 years when the Barry Bonds-led Pirates lost to the Atlanta Braves in the National League Championship Series. Just months later, Bonds left town for home run riches in San Francisco and the Pirates were never the same.
A generation of Pirates fans has watched its team never finish above .500 until this season, let alone see an extra, more-meaningful game that their team won. That's quite a return for a franchise who has some of the game's best young talent on its current roster, more than a dozen former players wearing the team's cap in Cooperstown and five World Series championships in its history book.
But it's still not the only streak to be coming to an end this fall.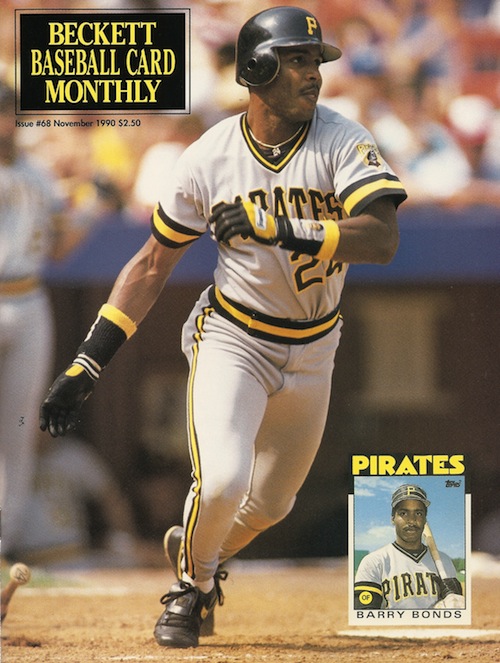 Barring some type of record-setting run in the early rounds of these playoffs that would force changes, another Pirates streak will come to an end soon as we're preparing the next issue of Beckett Baseball in the coming week. With our cover story for the December issue focusing on this past season's surprises, Pirates star Andrew McCutchen is presently slated to appear on the cover. Why? Obviously, the Pirates finally putting things together this season was a bit of a surprise.
But what's really surprising? McCutchen will be the first active Pirates player featured alone on the cover of the magazine since Bonds was there way back in November 1990.
How did that happen? Well, just like the team's performance on the field, no player apparently presented himself as both hype- and hobby-worthy in the past. For the past 276 issues, there has been someone else, another team, to get the nod.
I'm personally glad to see this streak end — and I've only been around for a small part of it.
While McCutchen is an NL MVP candidate for sure — he finished third in the voting last season — he's still got room to grow among collector favorites on cardboard. Since his cardboard debut as an AFLAC All-American in 2004, McCutchen has appeared on 1,630 cards valued at $13,332.15 (excluding rarities). For comparison's sake, the younger Bryce Harper has 1,209 cards worth $51,155.25, while Bonds checks in at 11,907 cards and $305,475.75, despite all his woes in recent years.
Of course, they all pale in comparison to Pirates legend Honus Wagner, who appears on the most-expensive baseball card ever made — his T206 tobacco card once sold for $2.8 million in high grade — and his 1,241 cards check in conservatively at $964,817.19. (His T206 books for a mere $350,000 of that total in lesser grade.)
Of McCutchen's 244 certified autographs, his earliest ink seems to get the most attention. His 2004 Bowman Chrome Draft AFLAC Autograph Refractor, which is limited to 125 copies, typically sells for $500 or less. Meanwhile, his first MLB autos from the following year are paced by his 2005 Topps Chrome Update Black Refractor, which is limited to only 200 copies and typically fetches $300 or less.
With the Pirates beginning a possible run, he's definitely on the minds of sellers right now. On eBay as of Tuesday night, there were several high-dollar McCutchen items to be had, ranging from graded early autos to one-of-a-kind rarities and full game-used jerseys. With a successful postseason, there's obviously room for growth there if more fans decide to become part of the Pirates family — and he's likely to be biggest gainer as he's the most-watched of the handful of young, home-grown players on the Pittsburgh roster.
How will it all shake out for the Pirates beyond Tuesday night? Will his cover appearance come together and what will it look like?
We'll just have to wait and see later this month.
Chris Olds is the editor of Beckett Baseball and Beckett Sports Card Monthly magazines. Have a comment, question or idea? Send an email to him at colds@beckett.com. Follow him on Twitter by clicking here.