A photo guide to 2012 Topps Football SPs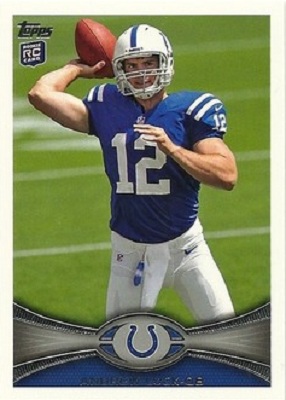 By Susan Lulgjuraj | Beckett Football Editor
The latest issue of Topps Football comes with many quirks and nuances. There are plenty of inserts – some more rare than others.
There are also many short-printed photo variations in Topps' base set – more than 50 actually.
Here's a checklist provided by Topps of the base card variations, with photos to help. The photos pictured are the short-printed variations. Some names are left blank because we haven't found photos for these cards yet, but will update as we find more.
Veteran Base Card Variations – Breakout Performance
82 DeMarco Murray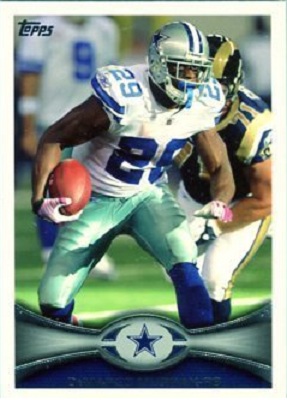 210 LeSean McCoy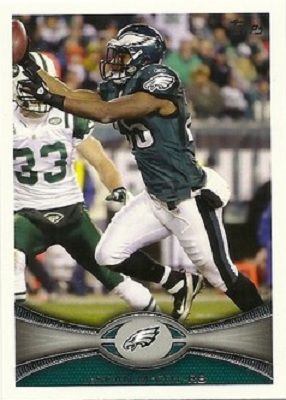 223 Antonio Brown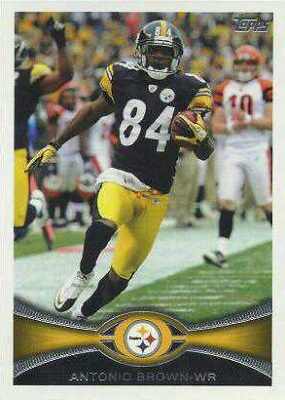 225 Matthew Stafford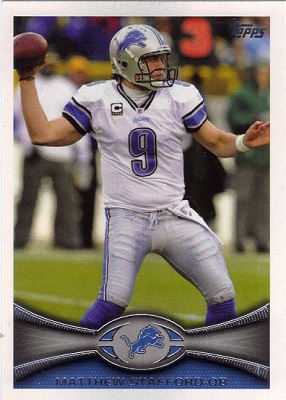 265 Reggie Bush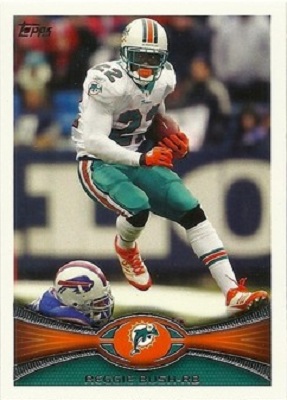 280 Jimmy Graham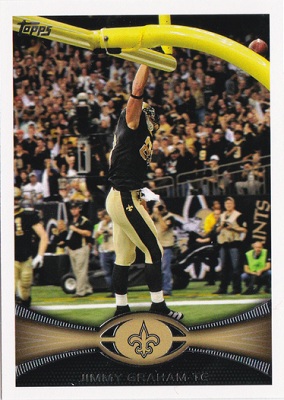 320 A.J. Green
372 Marshawn Lynch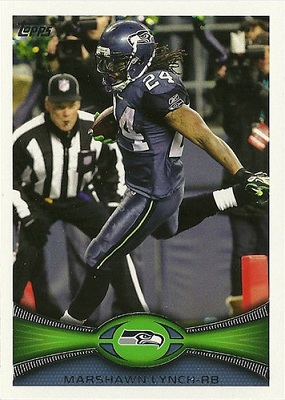 430 Victor Cruz
Veteran Base Card Variations – Ultimate Achievement
1 Aaron Rodgers
70 Rob Gronkowski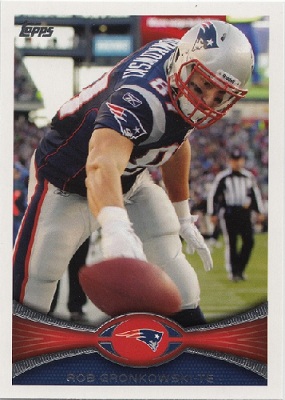 100 Drew Brees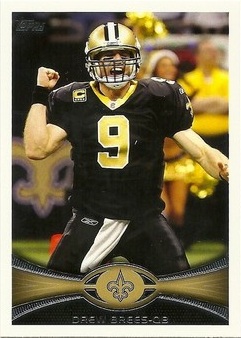 120 Maurice Jones-Drew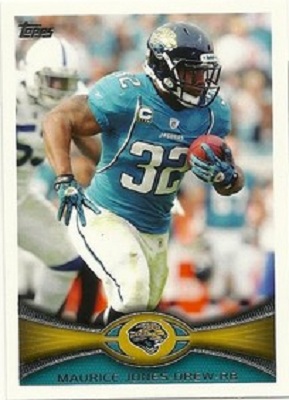 150 Larry Fitzgerald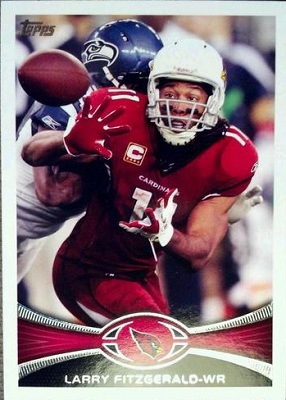 180 Ray Rice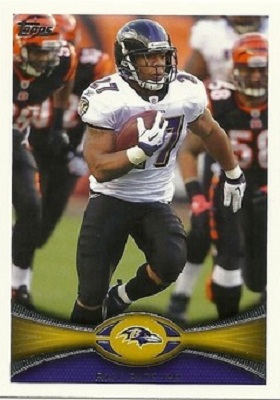 220 Wes Welker
Veteran Base Card Variations – Postseason Heroics
50 Tim Tebow Denver Broncos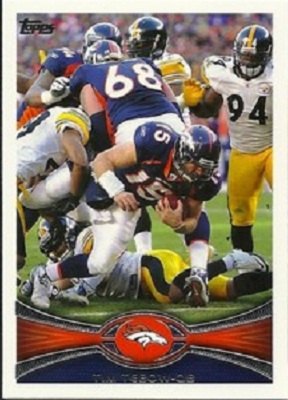 52 Alex Smith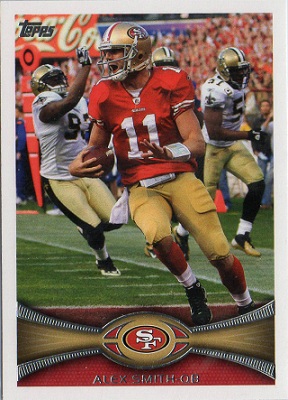 130 Hakeem Nicks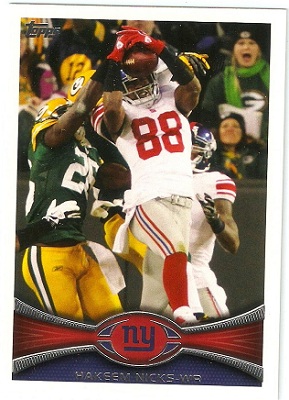 164 Vernon Davis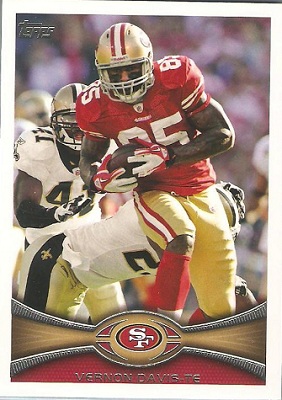 237 Demaryius Thomas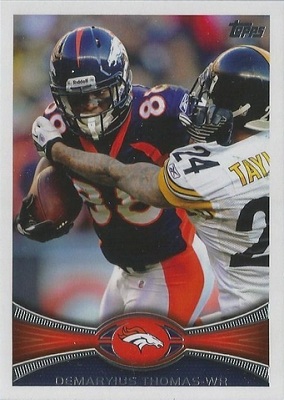 300 Eli Manning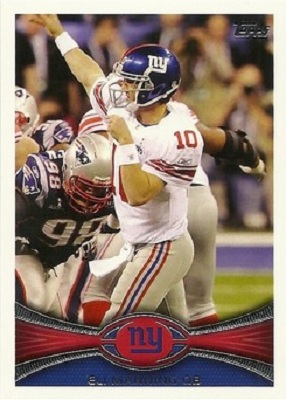 360 Arian Foster
 376 Darren Sproles
400 Calvin Johnson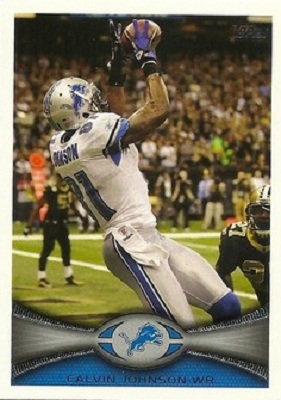 440 Tom Brady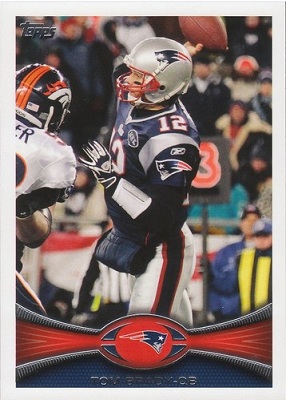 Rookie Base Card Variations
3 Brandon Weeden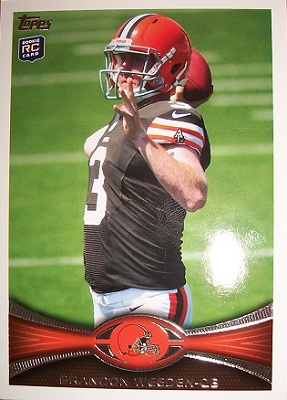 18 Alshon Jeffery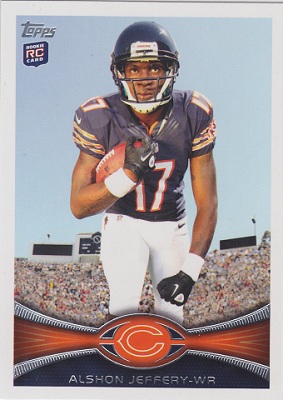 58 Dwayne Allen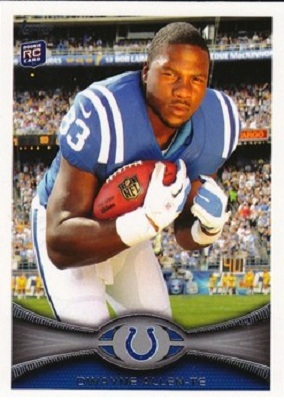 77 Ryan Broyles
112 A.J. Jenkins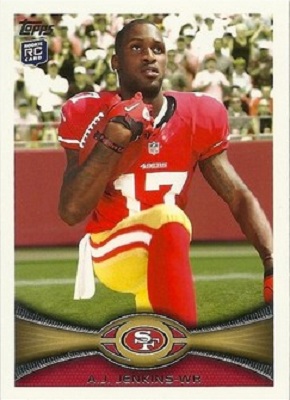 115 Stephen Hill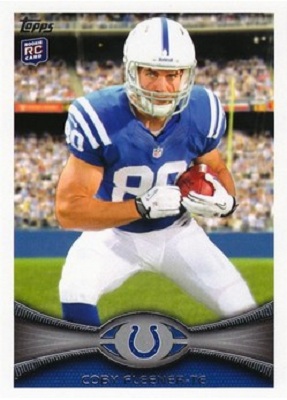 134 Ryan Tannehill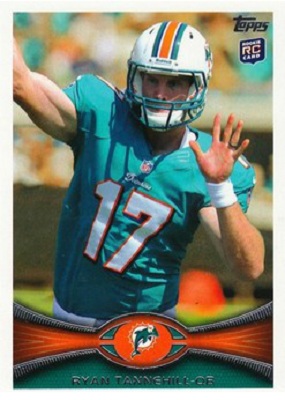 140 Andrew Luck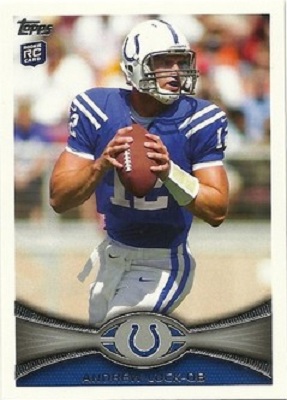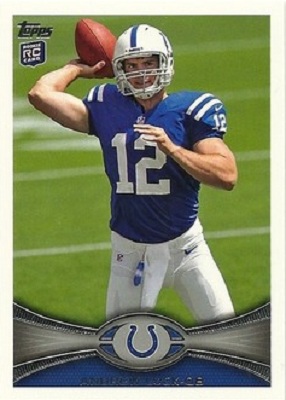 151 Mohamed Sanu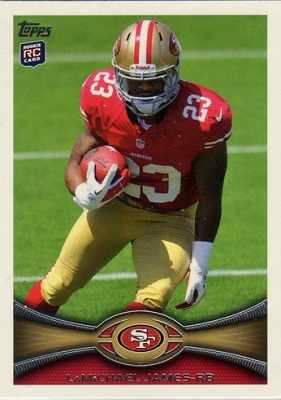 186 Nick Foles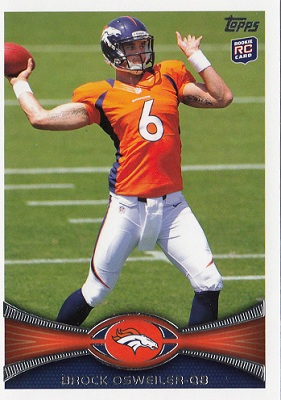 378 Kendall Wright