Pete Alonso Turned Into Polar Bear on 2020 Topps Baseball Card
Squirrels on baseball cards are so last year (and 2012). Now it's the polar bear's turn. A 2020 Topps Series 1 variation of Pete Alonso takes his nickname literally, with a roaring polar bear on the front.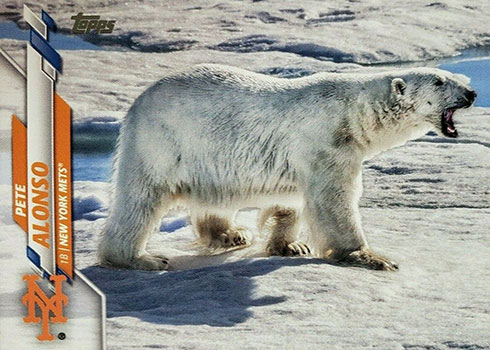 The card is a Series 1 surprise, appearing outside of the set's other short print variations. So far, just one has surfaced on eBay. The asking price? $2,000.
The odds of finding the Pete Alonso card that doesn't actually have Pete Alonso are not known. Neither is its print run. It appears as though it is extremely tough, though.
It's similar to a 2012 Topps Skip Schmaker variation that shows a furry-tailed rodent scampering through the batter's box. Only Schumaker's foot is visible as far as players go. There's also the similar 2015 Topps Update Phillippe Aumont variation that shows another runaway squirrel. Both of these have roots in actual baseball moments.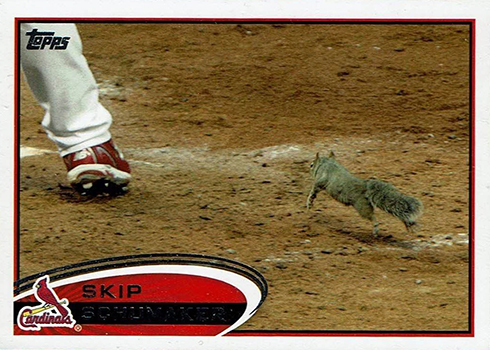 For Alonso, the card finds its inspiration in his nickname. This is the only Series 1 variation to take this approach. Of the more than 100 cards, others use alternate photos of things like ballpark moments, portraits and alternate uniforms. Several retired legends are also in the mix.
Check out the full 2020 Topps Series 1 Baseball checklist, team set lists and more.