Pelé auctioning 2,000 pieces of memorabilia including World Cup trophy, medals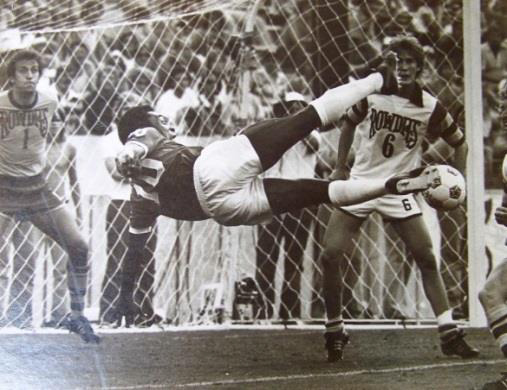 By Ryan Cracknell | Hobby Editor
Soccer icon Pelé is clearing out his collection of personal memorabilia and a lifetime's worth of awards and mementos. More than 2,000 pieces are slated to be sold through Julien's Auctions in June.
Pieces cover Pelé's playing career and beyond, bringing forth some major pieces including his personal Jules Rimet Trophy, World Cup medals from 1958, 1962 and 1970, the ball from his 1,000th career goal and the L'Equipe Athlete of the Century Award he received in 1999.
The Pelé collection includes items from every stage of his career dating back to signing with Santos FC in 1956 at the age of 15. He remained with club through 1974. A game-used Santos FC jersey is part of the sale.
Pelé's time with the New York Cosmos is also represented in the auction including a jersey and a 1977 NASL championship ring.
Here are some of the other highlights of items to be sold:
Santos World Champion Sash
1960s C.B.D. 1st Place Brazilian Championship
1,000th Goal Tribute Crown
FIFA 2004 Centennial Order of Merit
2007 FIFA Presidential Award
torch Pelé ran with during the 2004 Summer Olympic Torch Relay ceremonies
film-worn soccer boots from Escape to Victory
Julien's is selling a three-catalog box set showcasing the entire collection at a cost of $300. A limited edition version of the box set signed by Pelé costs $1,000. The autographed version is limited to 500 copies.
The auction is set to last three days, running from June 7 to 9. In the days leading up to the sale, an exhibition with the items on display will be open to the public.
A portion of the proceeds from both the auction and the catalogs will go to Pequeno Principe, the largest pediatric hospital in Brazil.
Comments? Questions? Contact Ryan Cracknell on Twitter @tradercracks.