Patrick Mahomes Cards Continue to Rise – Beckett Pricing Insider
This edition of the Beckett Pricing Insider is brought to you by GTS Distribution. Watch Go GTS Live – The Hobby's Web Show, every Thursday at 9 PM EST.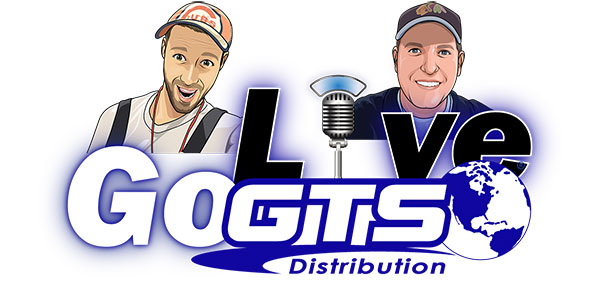 The NFL season has been over for almost two months now. Normally card activity slows down a little bit after the Super Bowl. But when you're talking about Patrick Mahomes, nothing is normal right now. His cards have been some of the most sought-after in the market since his meteoric rise began just a few months ago. His second-year cards outselling most 2018 rookies.
Buying 2017 boxes in hopes of getting a first-year Mahomes card  will set you back a nice chunk of change as well. For example, 2017 Panini Prizm hobby boxes are selling for close to $500 at the moment.
As I look over my reports for price changes, I am noticing that I have to raise Mahomes' cards yet again.
Here's a quick look at some of the biggest and most notable sales of Patrick Mahomes cards in recent weeks.
2017 Donruss Optic Rookie Patch Autographs Gold Vinyl Patrick Mahomes #7 1/1 – $11,500
The Optic brand has become a favorite among collectors in a short amount of time. Add in the Gold Vinyl parallel, an NFL Shield and you have a top-selling card.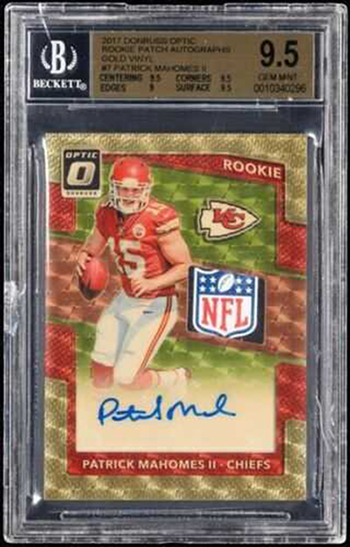 2017 Panini Contenders Cracked Ice Patrick Mahomes #303 /25 – $8,766
Contenders Cracked Ice parallels are among the most popular parallels in all of football cards. There are times when these will sell for more similar cards that are even more rare. Personally, I think it's because they're some of the coolest looking cards out there.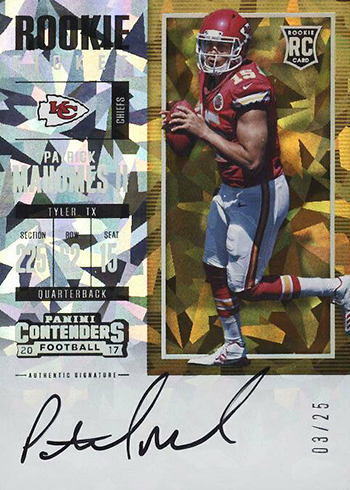 2017 Panini Flawless Canary Yellow Diamond Patrick Mahomes #132 /3 – $3,750
What's better than having an autograph jersey card? How about an autographed card with a yellow diamond in it? Panini spares no expense when it comes to their most expensive product. If you managed to pull a card like this though that price tag doesn't look so scary.