Update: Topps ends eTopps in all sports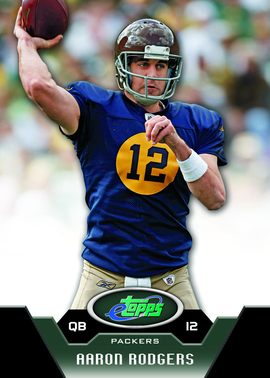 By Susan Lulgjuraj | Contributing Editor
After a decade in existence, the eTopps program will be ending.
Collectors will still have access to their cards and will be able to continue to trade and sell, but Topps announced in a letter on the eTopps website it will no longer offer new cards — and that's in any sport.
There has been recent unrest over eTopps with the rise in shipping prices. Now comes the cancellation of the program.
In a letter, the company wrote:
"Dear eTopps Community,

Thank you for participating in this year's NFL football release as well as your continued enthusiasm for eTopps card offerings over the past ten years. Moving forward, we no longer plan to offer new cards each week. For now, we will continue to offer weekly catalogs and a baseball fantasy game, and we will maintain trading, selling and shipping services for eTopps cards.

The shipping and handling rate increases announced on December 20, 2011 are now in effect. Additionally, at this time, eTopps rewards points will no longer be redeemable for shipping and handling charges.

We look forward to sharing new digital developments with you in the future, and thank you for your support of eTopps.

Sincerely,
The Topps Company"
Topps confirmed via Twitter on Wednesday that it applies across the board and that "as of now we do not plan on offering any new cards."
There has already been disappointment over the eTopps service because of the rise in shipping prices. To get one card delivered via UPS, it would cost $12.75, then $1.75 for each additional card. Overnight charges start at $24.75. The cheapest option is through the US Postal Service, which would be $6.75 for the first card and $1.60 each additional card — with a maximum of three cards per order.
Since 2006, the number of weekly offerings by eTopps declined over the years. Baseball went as high as more than 130 cards in 2006. In 2011, just 45.
More than 1,000 baseball cards have been issued under the program. Closed to 900 football cards have been issued with the high-water mark coming in 2001 with 147. In 2011, just 37 football cards were offered. Basketball has had close to 500 cards, but ended in 2008, and hockey lasted just three years (2001-03).
Susan Lulgjuraj is a contributing editor for Beckett Media. You can email Susan here. Follow her on Twitter here.