Panini's Fall Expo passport program features Mario Lemieux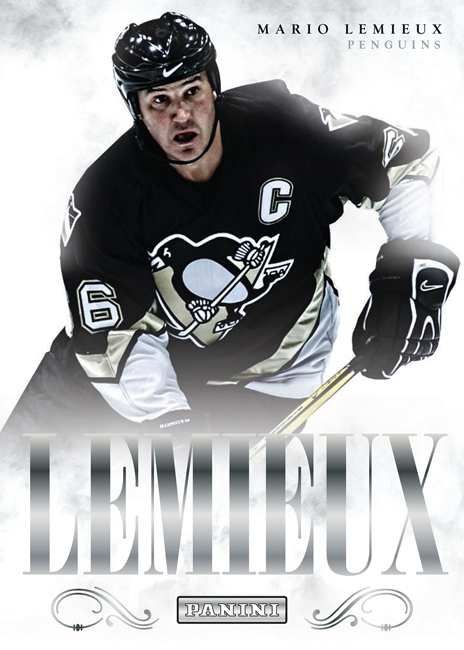 By Susan Lulgjuraj | Beckett Hockey Editor
The Fall Expo is less than a month away.
Collectors and dealers had been waiting for this show in particular because the last two have been hit with challenges. It wasn't anything the coordinators did – just people overcoming last season's lockout and lack of major Rookie Cards in 2012-13 products.
Yes, this Fall Expo from Nov. 8-10 should be a good one with new hockey releases that feature the start of the actual Double Rookie Class.
Oh, and Mario Lemieux.
The hockey icon will be signing autographs at the show and Panini America is celebrating the fun with its Passport Program.
Collectors who go to participating Canadian card shops and buy two packs of 2013-14 Prizm Hockey will get a "passport" to get a limited edition card at the Toronto card show.
Bring the passport card to the Panini America booth and get a Lemieux card. All those who entered will be eligible to win an autographed version of the card.
This is just the first of many announcements of giveaways and card exclusives that will be at the Fall Expo. Stay tuned to Beckett for more information.
Susan Lulgjuraj is an editor at Beckett Media. You can email her here with questions, comments or ideas. Follow her on Twitter here. Follow Beckett Media on Facebook and Twitter.