Panini's Black Friday impact estimated at $1.5M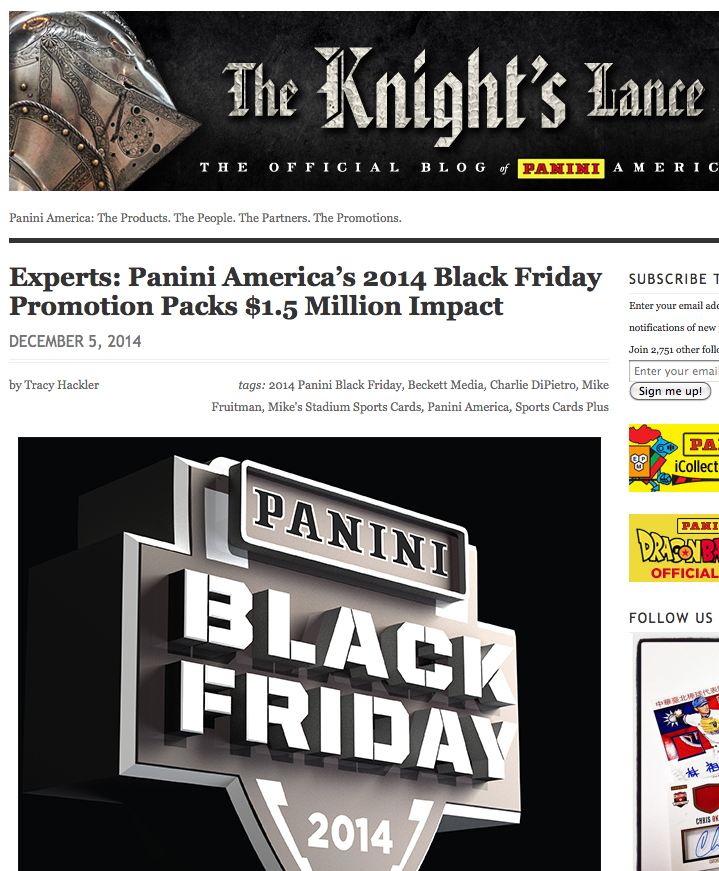 We all know Black Friday is a day that packs a punch for both retailers and consumers — but how big?
One way to estimate its power is Panini America's Black Friday program, and the company announced on Friday that it's program has once again generated more sales for hobby shop owners than in previous years.
How much? Something to the tune of $1.5 million — click here to read more.