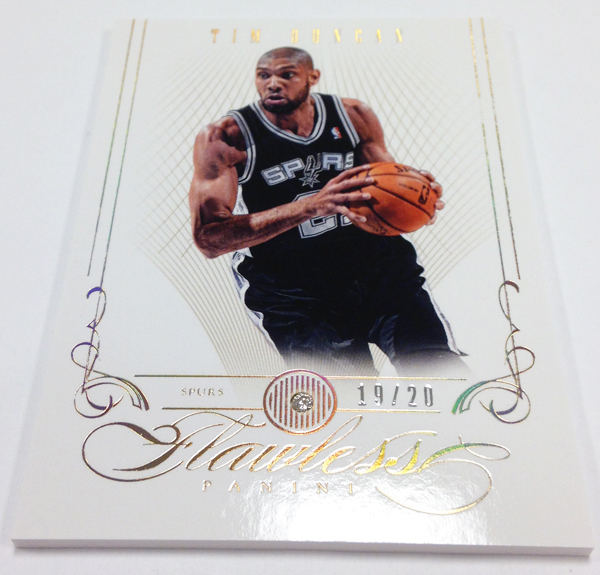 By Susan Lulgjuraj | Beckett Hockey Editor | Commentary
As we get closer to the release 2013 Flawless Basketball, collectors are eager to learn more.
We have seen a checklist that includes players such as Kobe Bryant, Kevin Durant and Damian Lillard.
However, we need pictures and Panini gave more of its base cards on Wednesday.
Each base card – and its parallels – will have a diamond or emerald embedded in them. The base cards are numbered to just 20 copies – presumably because there just aren't that many diamonds to go around.
Along with the gems, the biggest reason Flawless is getting attention is the price tag. Panini has an MSRP of $1,250, but there are dealers asking for more than that. Instead, we're looking at $1,500 for one box – err, briefcase – of cards.
Panini is ensuring the packaging will keep these cards from getting damaged in transit. The boxes will be metal briefcases. Inside, there are 10 cards with seven autographs.
Even with the price tag, this product will be opened. There are enough dealers and re-sellers looking to make money on this. I spoke to one dealer over the weekend who said he ordered five boxes of Flawless, but the allocation has been extremely limited.
After seeing the autographs and now checking out the base cards with gems in them, do you think the price of Flawless is justified?
Susan Lulgjuraj is an editor at Beckett Media. You can email her here with questions, comments or ideas. Follow her on Twitter here. Follow Beckett Media on Facebook and Twitter.