Panini Responds to Prizm Dak Prescott Autograph Issue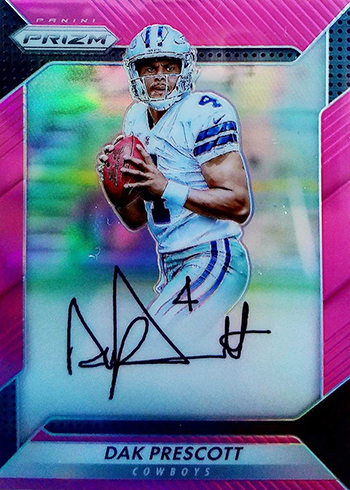 By Ryan Cracknell | Hobby Editor
Panini has issued a statement regarding the questionable 2016 Prizm Dak Prescott autograph redemptions. In it, Panini also drew out their plan of action as far as replacing the cards and announced an extension of an exclusive autograph deal.
Since being notified by Beckett Grading late last week, Panini has tried to recall as many of the cards in question as possible. Some were en route to collectors but were returned before reaching their destination. According to Panini, a total of 167 cards still made it into collectors' hands.
Panini has asked those that have the original cards, which are believed to have been signed with an autopen, contact the company.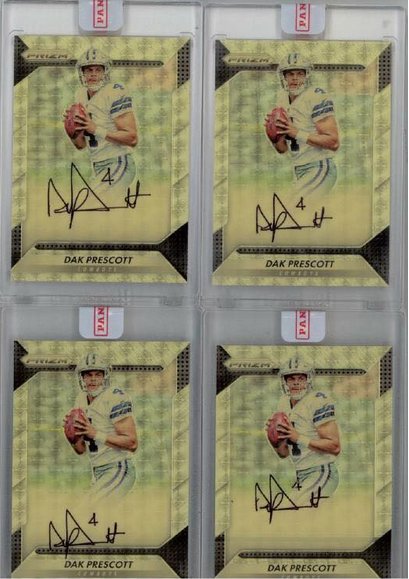 Those owed 2016 Prizm Dak Prescott autographs will get new cards that will come with a special Dak Prescott hologram. This will set them apart from the recalled cards.
Coinciding with all of this, Panini and Prescott signed a long-term exclusive autograph deal, an extension of their existing agreement.
The full statement can be seen on Panini's site.
Comments? Questions? Contact Ryan Cracknell on Twitter @tradercracks.