Panini readies Contenders Draft Picks football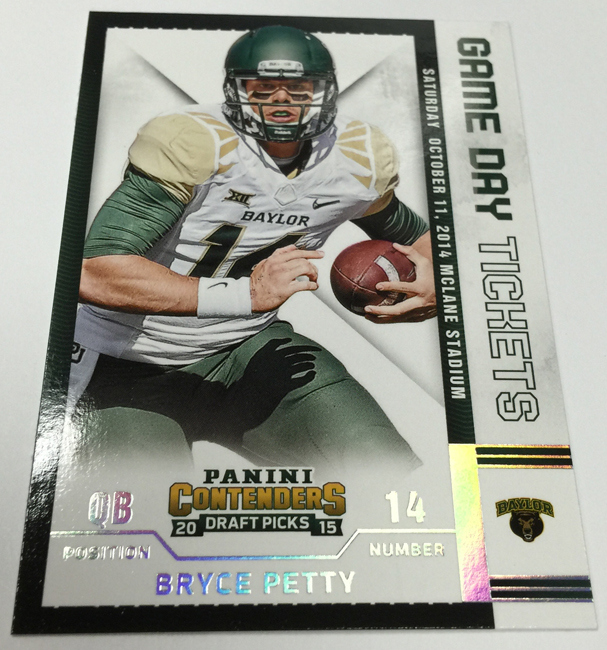 Fans and collectors are gearing up for the first round of the NFL Draft tonight in Chicago. All the workouts, mock drafts, projections and arguments come down to this weekend as the NFL welcomes hundreds of fresh rookies. With the football card hobby driven by rookies, it's an exciting time, and Panini is readying the release of its first 2015 product: Contenders Draft Picks football.
The product features the design of the popular 2014 Panini Contenders (the Product of the Year in the June issue of Beckett Football) but carries the license to show college team names, colors and logos. There will be plenty of autographed versions throughout the product. Of course, headlining the set are prospects that are sure to hear their names called tonight: Jameis Winston, Marcus Mariota, Amari Cooper, Kevin White, Melvin Gordon, Donte Fowler, Leonard Williams and many more.
Panini Contenders Draft Picks is scheduled to release next week, which is sure to capitalize on the draft frenzy. Below are several card images of the top draft picks collectors are chasing.