2014 Panini Black Friday Details
Panini America's Black Friday program is returning next month — and it's including even more new players than ever.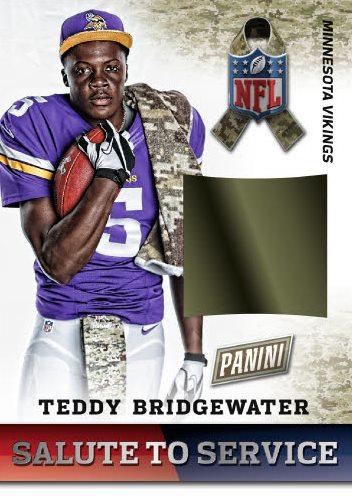 What's new? Salute to Service camo swatch rookies for starters — all in a program that will be limited to no more than 40,000 total packs distributed only via Panini Roundtable stores.
The basic set will consist of 65 cards capped by 29 rookies whose cards are limited to only 499 serial-numbered copies. On top of that, 15 rookies will have memorabilia cards limited to only 99 copies.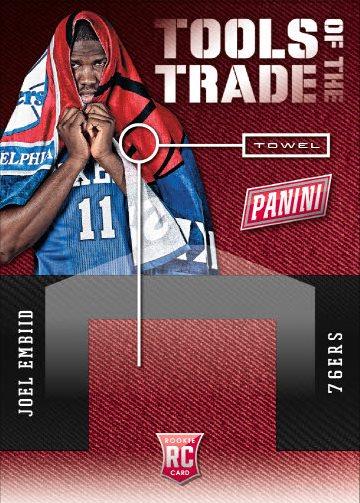 Among the other inclusions will be Panini Collection cards that showcase strong photos, autographs from top players and NBA draft picks, NBA Rookie Materials cards with headband and wristband cards as well as the familiar Tools of the Trade and Breast Cancer Awareness cards that have been found in past releases.
Packs will not be released until Nov. 26 and cannot be distributed by shops until that time. Panini's suggested purchase amount to receive a pack as mentioned to dealers is $15 — and there are 32 products from all sports among those suggested by the company that will be made available for the promotion. Sixteen of those products are for basketball, four for baseball, nine for football and the rest are hockey. Stores will receive a certain number of packs for the dollar amount they spend on all products they order specifically for the promotion.