2015-16 Panini Kobe Bryant HeroVillain Box Set Details
With just two games left in his storied NBA career, Kobe Bryant is certainly on the minds of millions of basketball fans throughout the world and Panini America is paying tribute to his long list of accomplishments with the 2015-16 Panini HeroVillain boxed set.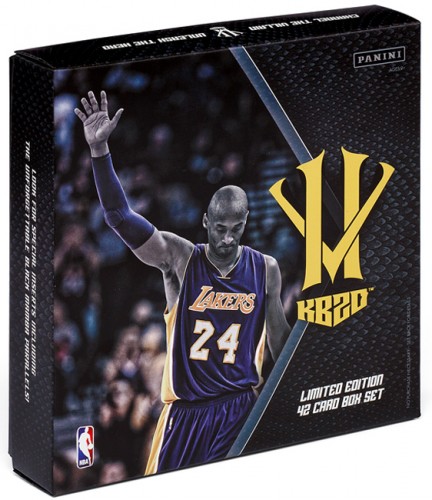 Available now via the company's iCollectPanini.com and PaniniAuthentic.com websites, half of the set covers his greatest accomplishments and the other portion gives Bryant's own persective on his career. The 42-card set is split into a pair of 21-card packs dubbed Unleash The Hero or Channel The Villain.
There is also a third pack in the box which contains five parallels which include Red MVP, Blue O'Brien Trophy, Purple Eight, Gold Twenty Four, and Black Mamba. An unspecified number of Bryant autographs on the 21 HeroVillain cards are inserted into boxes and will be a challenge to pull.
Now available directly from Panini for $49.99, the set can be ordered by clicking here.
Stephen Laroche can be found on Twitter @Stephen_Laroche.