Panini joins forces with Pepsi for NFL Rookie of the Week promotion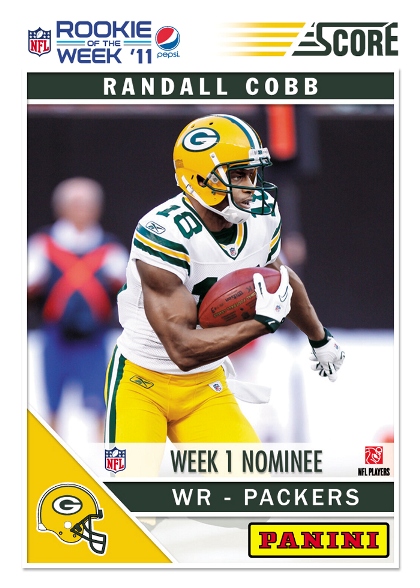 By Andrew Tolentino | Football Editor
No cheeseburger. Panini, Panini, Panini, Pepsi.
In an ideal world, John Belushi would still be around to re-create his classic SNL sketch for the purpose of promoting Panini America's partnership with the other cola maker. Yesterday, the Texas-based card company unveiled its role  in a cooperative effort to promote Pepsi's NFL Rookie of the Week program.
No touch. Click.
For the duration of the Pepsi-sponsored NFL promotion, Panini will reveal five virtual trading cards featuring each week's rookie nominees. The electronic cardboard — designed with various Panini brand elements — will be showcased in a Pepsi Rookie of the Week gallery on NFL.com.
No buy. Win.
Fans are encouraged to vote on each week's nominees, share  images of their selections on Facebook, Panini's Facebook page, on twitter with the hashtag #PepsiROW and mention @PaniniAmerica for a chance to win prizes throughout and possibly after the NFL season.  As to whether or not these virtual cards might appear in tangible, autographed form at a later date — the answer is still up in the air.
Speculating collectors and free-stuff-seekers alike can cast their votes on the Pepsi-sponsored NFL.com landing page.
Here are the five nominees from NFL Week 1: