UPDATED: Panini inks top NBA draft picks to exclusive deals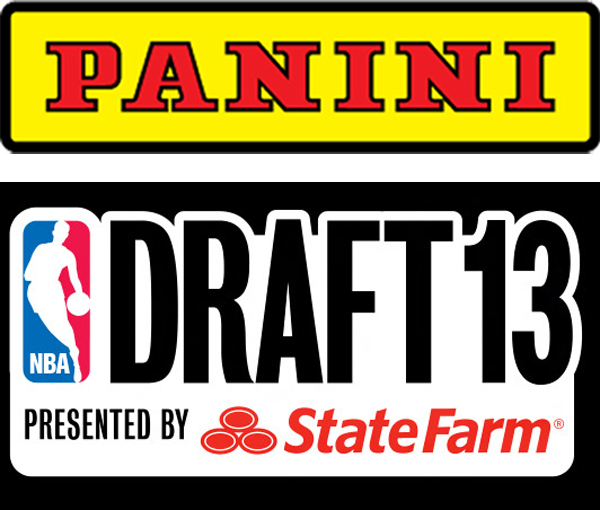 By Susan Lulgjuraj | Beckett Basketball Editor
Update: Panini updated its site with information saying it had non-exclusive agreements with several players.
—
The top picks of the NBA draft will be getting autograph cards in Panini America products for the 2013-14 season.
Panini announced exclusive deals with 16 NBA prospects just moments before the start of the NBA Draft on Thursday night. The deal included all of the top 10 draft picks starting with top overall pick Anthony Bennett chosen by Cleveland.
"We're coming off of a truly historic NBA season that culminated with one of the greatest NBA Finals we've ever seen," said Panini America CEO Mark Warsop on the company's blog. "Adding so many talented new faces to the Panini America NBA family for 2013-14 ensures that our momentum will continue and we're excited about delivering the first Rookie Cards and autographs from this next class of NBA stars."
The deal allows Panini, the exclusive trading card partner of the NBA, to create the first Rookie Cards and autographs of these players. Their first cards will appear in 2013-14 NBA Hoops Basketball in late October.
The exclusive players to Panini include:
– Anthony Bennett
– Victory Oladipo
– Otto Porter
– Cody Zeller
– Alex Len
– Nerlens Noel
– Ben McLemore
– Kentavious Caldwell-Pope
– Trey Burke
– C.J. McCollum
– Michael Carter-Williams
– Shabazz Muhammad
Panini has non-exclusive agreements with:
– Dennis Schroeder
– Jamaal Franklin
– Shane Larkin
– Tim Hardaway Jr.
Susan Lulgjuraj is an editor of Beckett Basketball. You can email her here with questions, comments or ideas. Follow her on Twitter here. Follow Beckett Media on Facebook and Twitter.