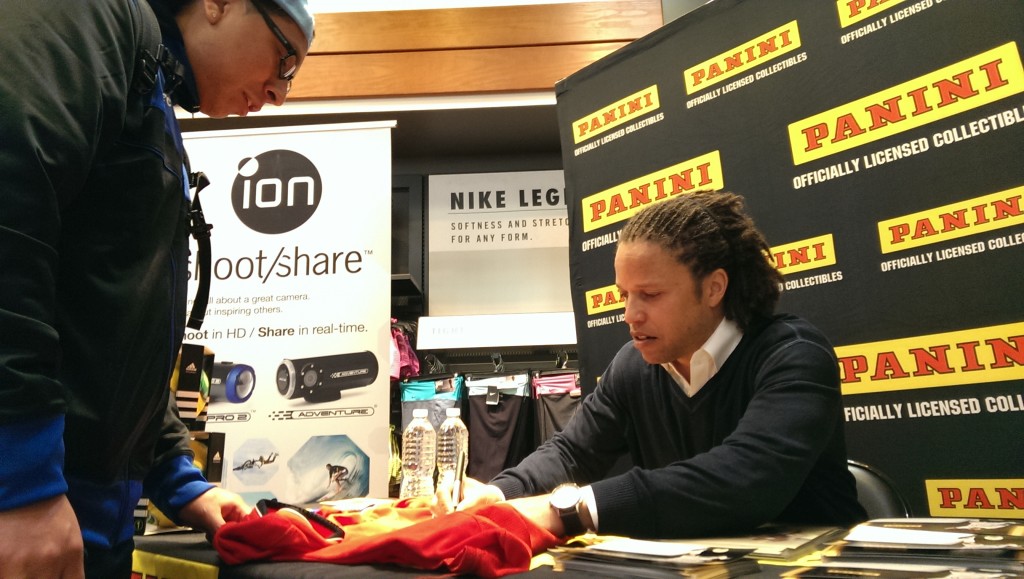 By Susan Lulgjuraj | Beckett Sports Card Monthly Editor
NEW YORK CITY – Brazilian music. Shimmying dancers. Martial artists.
It was a party. Yet not the type you wold expect when it comes to sports collectibles. But with the World Cup in Brazil this year, it might be the only way to celebrate.
Panini hosted a World Cup party at Modell's in Time Square on Thursday. The event featured everything soccer fans needed to get pumped for the international sporting event from lively entertainment to soccer stickers.
But the event represents more than a marketing moment for Panini. It signifies the growth of soccer in the United States by having a party in the middle of Times Square, showing that the sport isn't in the background any longer.
"Even this is different," said U.S. soccer star Cobi Jones. "Panini is putting out stickers and not just in the Spanish-based stores. This is another example. People want to be part of the World Cup experience."
Panini officially launched the 2014 FIFA World Cup Brazil Panini stickers on Thursday at Modell's. However, the stickers will be collected across the globe, and is nowhere near just a North American release.
In 2010, the World Cup stickers were released in early May. In a Beckett Media story at the time, "more than 250 million packets distributed into more than 100 countries. Panini America CEO Mark Warsop said the company was producing roughly 20 million sticker packets per day to meet worldwide demand."
That was then. Now, Panini has started nearly a month early on production for the Word Cup, which starts June 12.
Panini first produced its World Cup sticker album in 1970 in Mexico. It used multiple languages on the stickers, and marked the first time Panini produced stickers outside of Italy.
The stickers have been produced for decades, and many still have their collections dating back to the 1970s.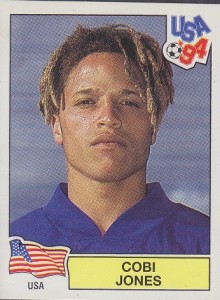 "You have multi-generational collecting going on," said Panini's Vice President of Marketing, Jason Howarth. "You have grandparents collecting them with grandkids."
The newest sticker set will be available in more than 77,000 retail locations in the United States, including Target, WalMart, Walgreens and hobby shop outlets.
Jones remembers his first Panini sticker. It showed a picture of him.
The United States men's soccer team received packs after the final training session in 1994. Like kids who dream of seeing themselves on a trading card, this was the same moment for Jones.
"The biggest part is that I collected them when I first saw my face on them. It was something special," Jones said. "I have the collections in my house. It is one of those things that you hand on to and get to look back on it and it jogs all those memories."
Jones still gets stickers from 1994 in the mail from fans looking for his autographs. Jones has three Panini stickers throughout the years, which gradually represents the growth of soccer in the U.S.
"It's an honor for me," he said. "It lets me know that I was part of what helped build the sport. I helped become what it is to this day to be one of the pioneers."
Susan Lulgjuraj is an editor at Beckett Media. You can email her here with questions, comments or ideas. Follow her on Twitter here. Follow Beckett Media on Facebook and Twitter.