Panini holds arena giveaways for Mavericks and Wizards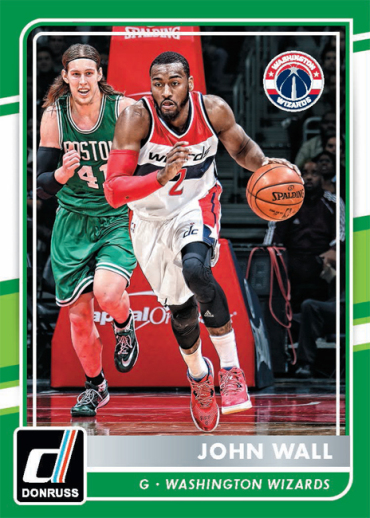 By Stephen Laroche | Beckett Basketball Editor
Panini America has been busy with a pair of promotions held at NBA arenas in March and fans of the Dallas Mavericks and Washington Wizards were able to get some complimentary cards while attending home games.
In the case of the Wizards, Panini held a single-night giveaway on March 17 which fittingly had a St. Patrick's Day theme. The seven-card set utilized the 2015-16 Donruss Basketball design, but the borders were changed to green to celebrate the holiday. Naturally, company spokesman John Wall is part of the set along with Bradley Beal, Kelly Oubre Jr., Marcin Gortat, Nene, Otto Porter Jr., and Ramon Sessions.
Last season, the Mavericks spread their exclusive Panini cards over several days and they are employing the same tactic again in 2015-16. Like the Washington sets, it has the same design, but the borders are themed around team colors.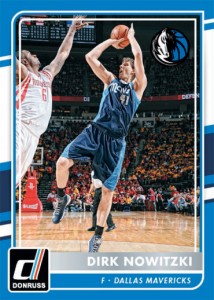 All, told there will be 10 different cards given out over five Mavericks home games. So far, six of them have been handed out and it all started on March 4 with head coach Rick Carlisle and J.J. Barea. The next pair was distributed 11 days later Devin Harris and Wesley Matthews before Zaza Pachulia and Deron Williams were handed out on March 20.
Moving forward, the next two cards in Mavericks are Raymond Felton and Chandler Parsons and they can be obtained as Dallas faces the New York Knicks on March 30. The set is completed with Dirk Nowitzki and Dwight Powell on April 6 as the Houston Rockets come to town.
Stephen Laroche is the editor of Beckett Hockey, Beckett Basketball, and Beckett Sports Card Monthly magazines. Have a comment, question or idea? Send an e-mail to him at slaroche@beckett.com or follow him on Twitter @Stephen_Laroche.