Panini bringing rarely done relics to NBA cards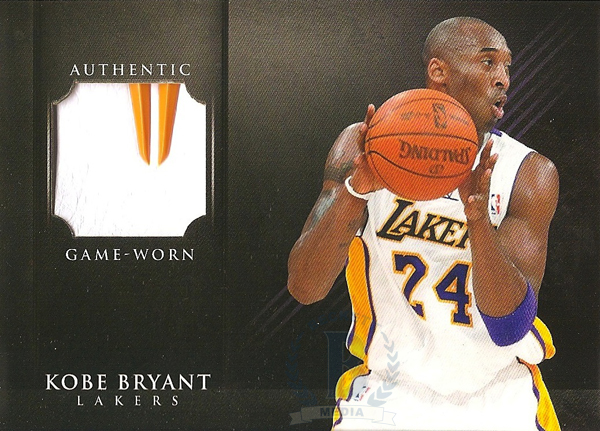 By Chris Olds | Beckett Basketball Editor | Commentary
When it comes to game-used memorabilia, not much is more iconic for a basketball player than his shoes.
Unlike other sports, where there's more equipment that can be used and customized to show a player's unique touches, basketball fans ultimately only have jerseys, shorts, warm-ups, basketballs and shoes as their game-used choices. That also translates into a few options when it comes to game-used cards.
Panini America is aiming to change that.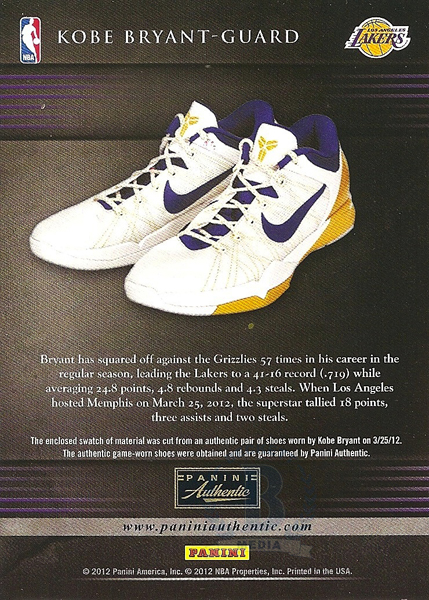 The lone licensee of NBA cards will be making game-used memorabilia cards that we haven't seen in some time sometime soon as it will include game-used Kobe Bryant shoes and game-used net cards from last year's NBA Finals  in its Father's Day hobby shop promotion packs arriving at participating stores on June 17.
Could these cards be an indicator of more to come in its products? Or a series of standalone memorabilia cards sold via Panini Authentic, its game-used memorabilia division? Or, are they planned for the upcoming Kobe tribute set to be found in every single Panini brand this coming season?
We'll have to wait and see.
But it's a good choice. After all, what might be more iconic than a game-used shoe card for a player who has a signature shoe line?
In basketball, the answer to that question  is "nothing."
Interestingly, as important as shoes are for the sport, its identity, its players and its business, there haven't been many game-used basketball cards made using shoes. According to the Beckett.com database, only 109 different basketball cards featuring pieces of game-used shoe have been made through the years. And none have been made since 2004. (Need a checklist of these cards or an OPG? Click here.)
Yes, game-used shoes are probably pricier to make. They yield fewer swatches for a high price (as game-used shoes aren't often cheap) and they aren't easy to cut up. Meanwhile, though, there might not be a more memorable card swatch to be found out there as shoes can feature designs, materials and textures like nothing else on the court — and nothing else on cards.
What's next … autographed cards of future basketball Hall of Famer and Nike founder Phil Knight?
There are quite a few possibilities to kick around with this little unexplored area of manufacturing and collecting.
It should be interesting to see what collectors can find next.
Chris Olds is the editor of Beckett Basketball magazine. Have a comment, question or idea? Send an email to him at colds@beckett.com. Follow him on Twitter by clicking here.