Panini Box Busters Special Edition with Slipknot's Chris Fehn (AKA No. 3)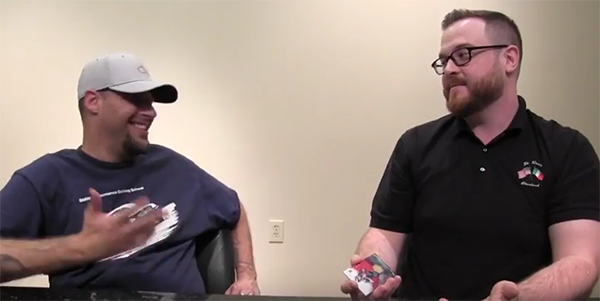 Chris from Slipknot (also known as No. 3) stopped by the Beckett offices today to bust some 2016 Panini Immaculate Baseball, 2016 Panini Gala Football and 2016 Panini Origins Football with Beckett Media's Derek Ficken.
Check out what Chris pulls and find out what he collects on his own and why. You can also win some 2016 Gala Football.
And now for the contest. You can enter by following the instructions below.
Panini Gala Slipknot Box Buster's Giveaway