Panini Blitz Returns for 2018-19 Season with New Exciting Features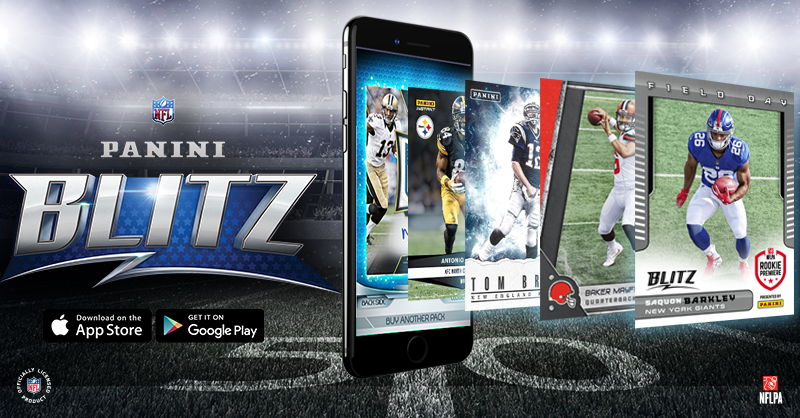 Panini is known worldwide for their stickers, trading cards and memorabilia, but they also feature several digital offerings for collectors to enjoy!
This NFL season, Panini is bringing back the popular app Panini Blitz, featuring thousands of cards with your favorite Panini designs, packed with digital exclusives, vintage content and more!
Panini plans to make the 2018-19 season even bigger with all-new premium content, free daily bonuses, a better fantasy experience, new game play, better trading, augmented reality and even more offerings on the horizon.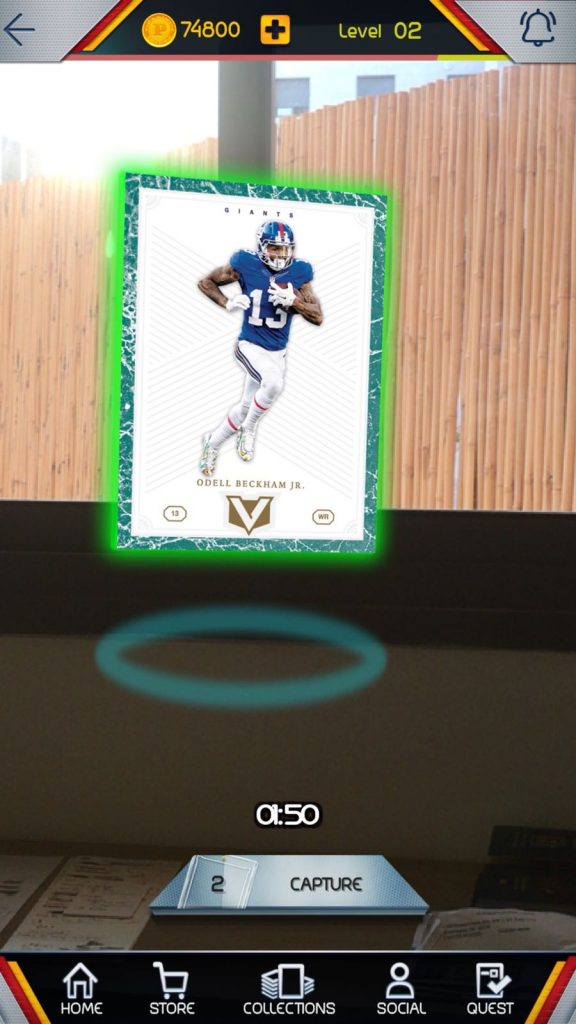 Users of Blitz will remember Packs!, the cornerstone of the Blitz app with dozens of sets and new cards released every day. Collections are unlocked as you complete sets. A user favorite returns with Pack Battles, but this year it's got an all-new look. It's a high-risk, high-reward game, the cards you win are incredible, which makes losing them that much harder.
Trading is always a key part of ripping packs and that's a key part of Blitz, the app uses artificial intelligence to help you match with other users to complete your sets. The community element of Blitz is also important when it comes to Contests. You can use the cards from your collection to compete against other players for coins, packs, and prizes, and this year you can enjoy even more options including free VIP-only weekend-long contests.
Augmented reality is really where Blitz takes the game into the real world with Card Hunter. Cards will pop up all around you and you can capture them in the "wild." Special cards also pop up at stadiums during games so when you head out to watch your team, be on the lookout for some cards. And while you are at the stadium, be sure to take advantage of the Stadium feature. Fans will battle it out to own territories, so you'll need to band together with your fellow hometown fans to take ownership of your own stadium.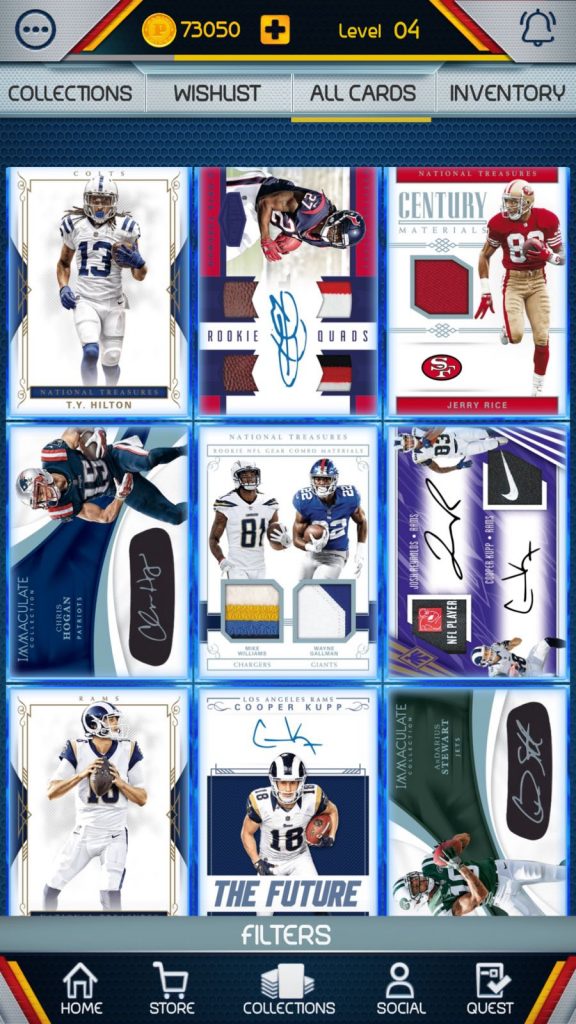 And bringing it back to the card collecting world, Case Breaking allows you to take a chance at super premium contest by reserving a case break team slot. If a card is pulled from that team, it is yours. Case Breaking is a way to take a chance at exclusive cards!
Collect cards, complete the tasks, execute trades and obtain XP points to level up and get better prizes. Panini Blitz gives you yet another way to enjoy your collecting experience!