Panini Announces Two Staff Promotions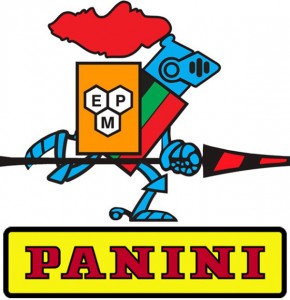 Earlier today, Panini America announced two promotions within their sales team. One of the staff members given an expanded role within the company is Kevin Haake, a former editor of Beckett Baseball who had previously worked for Topps before joining Panini back in 2009.
Now the company's Director of Hobby Sales, Haake will be in charge of Panini's hobby business effective immediately and he will report to Vice President of Sales, D.J. Kazmierczak, who praised his work to date through an official company statement.
"Kevin has done a tremendous job in his previous role here at Panini. His combination of brand-building experience, along with secondary-market knowledge, are intangibles that are very valuable in our industry and we are lucky to have him."
Also earning a promotion today was Meghan Goldate, who enters a newly-created position as Direct Sales Account Executive. Over the past three years, she has provided integral support to Panini Roundtable brick and mortar stores after working on the financial side of Panini's business. Kazmierczak also had kind words about her efforts with the company.
"It continues to be our goal to support brick and mortar stores and Meghan will now be their direct voice toward our organization," he noted in the corporate statement. "I have worked directly with Meghan for the past two years and recognize her natural account-management abilities. We are thrilled to expand our sales team with the addition of Meghan."